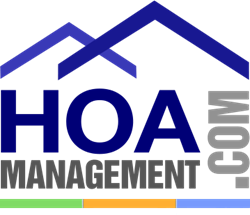 Phoenix, Arizona (PRWEB) August 09, 2013
HOA Management (.com) is proud to announce a new advertising partnership with AAM, LLC. Located in Arizona, New Mexico, and Florida, Associated Asset Management is one of America's most-respected Homeowner Association (HOA) management companies.
AAM has partnered with HOA Management (.com) to advertise their services to homeowner and condominium associations in Arizona, New Mexico, and Florida that are actively seeking a new property management company. To learn more about Associated Asset Management, visitors to HOA Management (.com) can view their profile page on the directory. Included on their profile page is a direct link for users to click through to the AAM website. HOA Management (.com) also provides a contact form for users who prefer to communicate via email.
With more than 20 years of community management company experience to AAM's credit and hundreds of associations under management, they are truly dedicated to creating a better America one neighborhood at a time. At AAM, they are concerned about making the total experience of living in one of the communities they manage a genuinely positive and rewarding one for every person and every family who lives there. Associated Asset Management is concerned about the lives of the people who live in their communities as well as the finances of the communities they serve. AAM provides many services to ensure their clients their communities are taken care of, such as, demonstrating a proactive approach to solving problems, providing a true level of respect for every member of every association, and much more.
HOA Management (.com) is a leading HOA property management directory that uses targeted marketing strategies to reach out to community associations and offer them free access to its online directory. Association residents and board members are able to connect with professional management companies and service providers in their local area by searching on the HOA Management (.com) directory. To learn more about HOA Management (.com), visit http://www.hoamanagement.com or email sales(at)hoamanagement(dot)com.
###