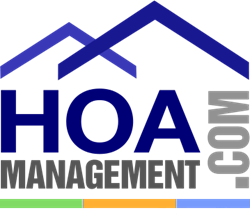 Purcellville, VA (PRWEB) August 08, 2013
HOA Management (.com) is proud to announce a new advertising partnership with Environmental Heat Solutions LLC. EHS Specializes in Bedbugs and offers K-9 Inspections for detection and Thermal Heat Remediation for bedbug treatments.
Environmental Heat Solutions LLC has partnered with HOA Management (.com) to advertise their services to community associations and property management companies in Virginia, West Virginia, Maryland, and Washington D.C. that are actively searching for pest control services. As a result of the new partnership, Environmental Heat Solutions LLC will appear on the HOA Management (.com) vendor directory. To learn more about Environmental Heat Solutions, visitors to the directory can view EHS's profile page on HOA Management (.com). This page allows users to contact Environmental Heat Solutions in a number of ways. These include a direct hyperlink to their website, a current phone number, an email contact form, and links to the companies Twitter, Facebook, and Google+ social profiles.
Environmental Heat Solutions provides services for hotels, hospitals, homes, and businesses of all sorts that have been hit by the bed bug menace. They are a premier provider of one of the few solutions which has been known to consistently work the first time, with the use of no chemicals. EHS uses Thermal Remediation bed bug heat solutions in order to kill all stages of bed bug in homes. They set up high-powered heaters in strategic places throughout the building, along with fans to move the hot air around and push it into every crack and crevice of the building. Environmental Heat's staff is a team of bed bug detection canines who can test a home for the presence of bed bugs before and after a given treatment.
HOA Management (.com) is a leading HOA property management directory that uses targeted marketing strategies to reach out to community associations and offer them free access to its online directory. Association residents and board members are able to connect with professional management companies and service providers in their local area by searching on the HOA Management (.com) directory. To learn more about HOA Management (.com), visit http://www.hoamanagement.com or email sales(at)hoamanagement(dot)com.
###