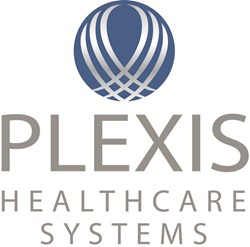 Quantum Choice 2013.1 represents over a year and a half of research and development and product refinement...
Ashland, Oregon (PRWEB) August 07, 2013
Plexis Healthcare Systems, Inc. is pleased to announce the newest release of its Quantum Choice™ product. Version 2013.1 was recently made commercially available in July 2013 and contains new features and capabilities to further support the automated processing capabilities of Plexis' healthcare payer clients. Quantum Choice version 2013.1 includes additional capabilities to support enhanced operational efficiency by providing a multitude of additional configurable processing rules to further automate professional, institutional and dental claims processing, as well as enhanced support for the administration of complex premium billing processing, for both health and ancillary products - such as life insurance, and short and long term disability.
The expanded capabilities of Quantum Choice version 2013.1 will provide Plexis clients with greater automated controls and capabilities, which will drive even higher levels of auto-adjudication and premium processing. These expanded capabilities will provide an increase in automated processing and help ensure Plexis clients have visibility into improperly coded and potentially fraudulent claims. This will reduce improper claim expense while providing the opportunity for provider outreach and education. Additionally, the inclusion of Quantum Choice's enhanced premium billing processing engine provides for significant transaction/volume scalability while providing a vast array of configurable billing parameters to allow multi-line carriers administering many different product types to perform all of their premium billing processing and eligibility administration in one system, reducing administrative overhead and reducing the likelihood of costly errors.
"It is the goal of Plexis to provide a rules-based transaction processing engine which provides greater levels of efficiency for healthcare payer administration, and to strive to continuously enhance our offerings in this regard. Quantum Choice 2013.1 represents over a year and a half of research and development and product refinement, and we are very proud of our staff for their significant accomplishment in getting this new version to market," said Jorge Yant, President and CEO for Plexis.
About Plexis Healthcare Systems, Inc.
Plexis Healthcare Systems is a leading payer solution and claims processing technology company based in Ashland, Oregon. Founded in 1996, Plexis software and services now process millions of claims transactions daily for healthcare payer organizations throughout the United States and internationally. Plexis' family of core software products includes Plexis LCS for small- and medium-size third party administrators and self-funded groups; Plexis Claims Manager for mid-size healthcare organizations; and MITA 3.0-aligned Plexis Quantum Choice, for government healthcare organizations and health and dental plans. Plexis' solutions enable government healthcare organizations, health plans, TPAs and provider groups to reduce costs, automate claims payment requirements, enhance customer satisfaction and help expand market share. For more information, please call toll free (877) 475-3947 or visit http://www.plexisweb.com.