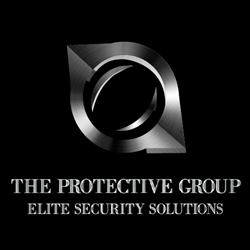 Bohemia, NY (PRWEB) August 06, 2013
On August 6, The Protective Group comments on an article published by The Los Angeles Times on August 5 titled "Venice crash: Autopsy for Italian newlywed planned for Monday" regarding the surveillance footage captured during the tragic event at Venice Beach this past weekend.
According to the article published by The Los Angeles Times, a "crazed" driver decided to drive through Ocean Front Walk in Venice Beach, California. The article says the surveillance footage shows a blue Dodge swerving through crowds of people. This chaotic event resulted in eleven people injured, and the tragic death of 32-year-old Alice Gruppioni, the article says.
The article says the local surveillance cameras caught images of the culprit crashing into the walkway. While the suspect later turned himself in, surveillance cameras picked up valuable footage from the scene to identify him.
John Monderine, CEO of event security company The Protective Group, says, "Surveillance cameras are a cost-effective way for business owners to keep an eye on their wares 24/7. With the recent addition of mobile applications, we are able to keep an eye on what are cameras are seeing any time - even in the middle of the night, when most crime occurs."
Monderine says placing security cameras or even security guards at high traffic areas could have prevented so many injuries and death. "Security cameras could have alerted security guards in the area that danger was approaching," he says. "The guards could have helped people move away to safety and try to stop the car."
The Protective Group is an elite full service private security firm with specializations in special event security, corporate security, private investigators, insurance investigators and surveillance. Its top-notch professional security guards have over 150 years of combined law enforcement service and its security personnel are physically fit, professional, athletic, and completely dedicated to ensuring events proceeds without a hitch. From charity runs and fashion shows, to fundraisers and art shows, The Protective Group instills confidence and assures safety at an exclusive event or place of business.