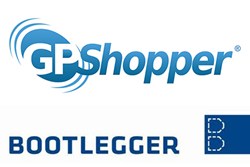 "This partnership has proven to be a step forward for the Bootlegger brand and the Canadian retail mobile landscape," Alex Muller, CEO, GPShopper
New York, NY (PRWEB) August 06, 2013
Canadian retailer Bootlegger announced today the launch of their new mobile commerce website and iPhone application. The solution, which was developed by New York-based GPShopper, is among the first mobile websites and applications available in the Canadian retail marketplace.
Both the Bootlegger mobile website and iPhone application offer the ability to browse and shop the full product assortment, including jeans and tops for women and men, and to look up product availability in nearby stores. Users can also create Bootlegger accounts on-the-go and locate stores with maps and directions. Additionally, both platforms allow users to stay up-to-date with Bootlegger via social media and to share their favorite products on Facebook.
The iPhone application incorporates additional features, including Bootlegger product barcode scanning to read reviews and check in-store product availability, access to exclusive mobile offers and the option to save favorites to a mobile wish list.
"With our customers' growing use of mobile, we are pleased to provide access to the brand anytime, anywhere on their mobile devices. In addition, customers have been asking to be able to see if a product they like online is available in a nearby store, and while this feature is not yet offered on the full site, it is an added benefit of the mobile website and application," Chelsea Day, Bootlegger Ecommerce Manager.
"This partnership has proven to be a step forward for the Bootlegger brand and the Canadian retail mobile landscape," Alex Muller, CEO, GPShopper. "We're excited to be able to provide a successful apparel brand like Bootlegger with one of the first Canadian mobile retail solutions in the industry."
Both the mobile website and application are currently live. The application can be downloaded for free at the iTunes store.
About Bootlegger
Bootlegger is a trusted and recognized brand in Canada, providing great service and the best selection of jeans and fashion to live in for value and style conscious young adults. With over 40 years of denim experience, the ideas that were important when Bootlegger began are still important today: amazing product and great teamwork. Bootlegger's mission is to deliver genuine and remarkable experiences, not only for their customers, but also for their teams. To achieve this, Bootlegger brings their values to life every day, in everything they do. For more information, please visit http://www.bootlegger.com
About GPShopper
GPShopper, a New York City-based company with offices in NYC and Chicago, develops mobile solutions for major retailers and brands to drive sales, increase in-store engagement and promote brand loyalty. The company's solutions deploy a highly interactive and analytics-based approach to mobile commerce, loyalty, merchandising and marketing. Clients include Express, Best Buy, bebe, The North Face and F. Schumacher & Co., among others. GPShopper's applications and mobile websites have won awards from the National Retail Foundation (NRF), Direct Marketing Association (DMA), eTail, AT&T and Intel for excellence in mobile innovation. The company has also been featured for its mobile retail platform in The Wall Street Journal, The New York Times and USA Today, and on Good Morning America and ABC News. For more information, please visit http://www.gpshopper.com