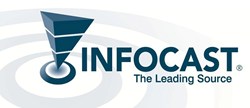 The Must-Attend Business Event for Additive Fabrication Servicing the Aero-Defense Value Chain!
Woodland Hills, CA (PRWEB) August 06, 2013
Infocast, the leading business intelligence and networking events company is set to host their inaugural Additive/Aerospace Summit: Building a Supply Chain for High Performance Aerospace Manufacturing this October 16 – 18, 2013 in Los Angeles, CA.
Four keynote addresses (DOD, Military, NASA, and Naval activities) will be presented by DARPA, NASA Jet Propulsion Laboratory, Caltech, California Institute of Technology, NASA Langley Research Center, Naval Air Systems Command, and Office of Naval Research (ONR). While Global OEMs (Northrop Grumman Aerospace Systems, Aerojet Rocketdyne, Boeing Research & Technology, Airbus Americas, GE Global Research) to discuss challenges in building a robust additive supply chain for aerospace and other demanding applications.
Attend as they share their business plans and needs from the additive community and the aerospace supply chain. Learn how to become a part of this emerging additive supply chain and network with investors, equipment vendors, contractors, material suppliers, fab shops and research labs.
Don't miss this must-attend business event for additive fabrication servicing the aero-defense value chain!
For more information, to register, or join us as a sponsor, please visit the event website at infocastinc.com/aerospace13 or contact Infocast at 818-888-4444.
About Infocast
For over 25 years, Infocast has produced the highest quality events, tailored to the needs of the industries we serve. We intensively research the marketplace, pulling from an extensive network of experts to give you the information and connections to succeed.