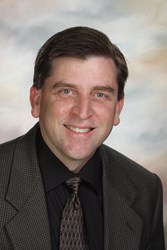 (PRWEB) August 05, 2013
Dr. Walter Wood and his team at First Coast Periodontics, P.A. announces the use of a new laser gum disease treatment that delivers not only healthy gums but also reduces overall gum recession, tooth loss and bone loss. The Laser Assisted New Attachment Procedure (LANAP) is also performed in far less time than prior methods and is minimally invasive.
The effectiveness of LANAP is due in large part to the laser's ability to target only the portion of the gum that is infected, leaving all healthy tissue intact. Scalpel surgical methods are unable to do this, resulting in the loss of some healthy gum tissue along with the diseased tissue. Preserving the maximum amount of gum tissue is critical to saving teeth, as the gums are a critical component to providing the support needed to keep teeth in place. Patients needing gum disease treatment can now receive it without exacerbating the loss of further gum tissue. This can reduce the occurrence of tooth loss as well.
Missing teeth is both a functional and a cosmetic concern for patients. Teeth serve a vital role in maintaining healthy jaw bone, and when tooth loss occurs, the jaw bone without a tooth no longer receives the stimulation it needs and risks resorbtion and degeneration. LANAP gum disease treatment has an added benefit in that it also stimulates the growth of new bone, which provides better support for teeth long term. Dr. Wood is keenly focused on saving patients' teeth and providing the best gum and jaw bone health possible. LANAP has proven itself as an effective method of doing just that.
The loss of teeth and bone due to gum disease is a serious problem that can lead many patients to exhibit a "sunken in" appearance to their face as the jaw bone deteriorates. This can make it harder for people to speak properly and can also increase the appearance and signs of aging. Dr. Wood works closely with his patients to prevent such situations, and he believes that LANAP can play a big role in that effort. You can learn more about LANAP and its benefits at First Coast Periodontics' website, http://www.Jacksonville-periodontist.com.
About The Doctor
First Coast Periodontics, P.A. is a periodontal practice that has provided personalized dental care to patients in Jacksonville, Florida for over 22 years. Dr. Walter Wood received his undergraduate degree from Florida State University, graduated from the University of Florida Dental School, and completed his certificate in Periodontics from the University of North Carolina at Chapel Hill. Dr. Wood is part of one percent of dental professionals providing the most recent FDA cleared laser procedure for gum disease treatment. First Coast Periodontics is a practice limited to periodontics, including dental implants. To learn more about First Coast Periodontics and their dental services, please visit http://www.jacksonville-periodontist.com and call (904) 416-1436.