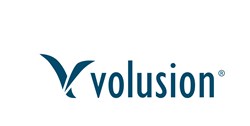 This robust integration with Amazon is a testament to our commitment to customer success, and we're excited to provide this important tool to our growing customer base.
Austin, TX (PRWEB) August 06, 2013
Volusion, the leader in ecommerce software and services, today announced the launch of its best-in-class integration with Amazon. With this new Amazon integration, Volusion merchants can reach and sell to millions of Amazon shoppers directly through their Volusion store.
The release of the Amazon integration is Volusion's latest move in delivering tools that enable true multi-channel commerce. In addition to Amazon, Volusion merchants are able to sell their products via eBay, Facebook, Google Merchant Center, and a variety of comparison shopping engines. This makes Volusion the only ecommerce solution that provides small and medium-sized business owners with a truly multi-channel selling experience. As the options for online shopping continue to grow in diversity, merchants are now pushed to extend their products and presence across a wide array of channels.
"Empowering our customers to become the most successful merchants selling online is what drives us to be at the forefront of ecommerce solutions, especially as it relates to the increased need for multi-channel commerce in today's environment," said Clay Olivier, Volusion CEO. "This robust integration with Amazon is a testament to our commitment to customer success, and we're excited to provide this important tool to our growing customer base."
Benefits of Volusion's Amazon integration include:

Increase product exposure and sales: Volusion merchants can now extend their online store to millions of Amazon shoppers
Seamless multi-channel management: Merchants using this integration can now use Volusion's software to manage their inventory, orders, product listings and shipping processes without logging in to multiple sites
Fully native integration: Volusion merchants do not need to install or download any plug-ins to leverage this new feature – everything is already built in to the platform
Additional customer support: Merchants receive full access to Volusion's support services and resource tools to help utilize the Amazon integration
Vice President of Product Development, Jason Woosley, offered the following: "We're extremely excited to be the first ecommerce provider to offer comprehensive access to the most successful channels, allowing merchants to instantly expand their reach to Amazon's 182 million members. This integration is yet another reason as to why our customers, on average, sell three times more than the competition."
The new Amazon feature comes at no additional cost from Volusion and is available to U.S. and U.K. merchants with a Gold-level plan or higher. To learn more about Volusion's Amazon Integration, visit http://www.volusion.com/how-to-sell-on-amazon.
About Volusion
Volusion is a leading ecommerce software company providing an all-in-one ecommerce shopping cart solution along with essential ecommerce business tools, website design and inbound marketing services for online merchants of any size. Competitively priced monthly plans include hosting, use of the optimized software, access to award-winning customer support 24/7 and zero transaction fees. Learn more about Volusion's ecommerce software and services at http://www.volusion.com.