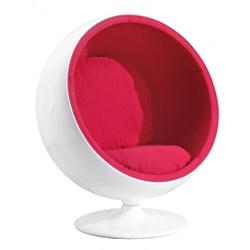 Euro style furniture
(PRWEB) August 07, 2013
While Euro Style and Modern Furniture Warehouse have partnered for several years, these modern designs are rising in popularity as consumers continue to search out sleek and minimalist designs.
Euro Style has cornered the market for impressive and eclectic designs for small spaces. Its modern furniture unpacks easily and stores even easier with its ability to fold, lie flat and stand in even the smallest space. These new trends suggest versatility for homeowners as consumers begin to look for pieces that can serve a multitude of purposes. Desks that double as sleek dining tables, shelving units that also make the ideal room divider and storage designs that are hidden in plain sight as additional seating and table top spaces are just a few of the many ways today's modern consumers are spending their design dollars.
For more than three decades, the Swedish home furnishings manufacturer has provided exceptional home furnishings to American consumers. With high standards, remarkable workmanship and an eye towards perfection, the philosophy is as strong today as it was then: to offer European designs that are affordable, though clearly modern, sleek and definitive head turners.
The designers continue to raise the bar in the home furnishings sector and because of that commitment, Modern Furniture Warehouse is able to offer its customers the latest in these sharp European designs. The dining table designs are the epitome of what Euro Style models itself as. Modern Furniture Warehouse shoppers can also shop for modern living room furnishings, accessories, home office furniture and contemporary bedroom furnishings from Euro Style.
Modern Furniture Warehouse has, since 2006, provided sleek, sophisticated and contemporary home furnishings – both for indoor and outdoor living spaces. It continues its expansion efforts and remains committed not only to the Los Angeles area, but to all of its customers around the world.
In recent years, it has offered customers rewards programs, free shipping offers, and coupon codes, designed to ensure owning today's modern furniture is within reach for all.
For more information on Modern Furniture Warehouse and its commitment to its customers, contact the customer service team or visit the ModernFurnitureWarehouse.com website.