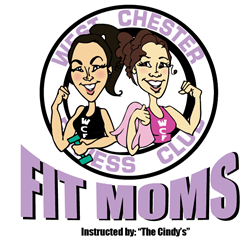 Make the choice to make a change!
West Chester, OH (PRWEB) August 12, 2013
West Chester Fitness Club in West Chester, Ohio is a locally owned, family run, fitness center that delivers results.
New to West Chester fitness club is our 'Fit Moms' program.
An 8-week program designed for moms to jump start their fitness aspirations, catering to all fitness levels, 'Fit Moms' is taught by whom it should be, Fit Moms.
The program begins with a nutrition counseling session with Mind and Muscle Athlete, lead trainer, and owner of West Chester fitness club, Ben Humphrey.
Ben will also be checking in at the half way marker to discuss progress and reassess nutritional needs.
'Fit Moms' will cover all aspects of Fitness. Strength, endurance, balance, speed, breathing patterns, form, results and much more. Our instructors, the Cindy's have results of their own. Both instructors train weekly with Ben along with our boot camp program and our train insane program. Both have accomplished some pretty awesome things at West Chester fitness club..
'Fit Moms' begins August 26th and will be capped at 20 participants. Motherhood not required, but female a must.
Fitness experience is not required to join, just goals. Goals are expected to be hit over the 8 week program. Progress will be monitored and charted to elevate accountability and drive results.
All ages, all shapes, all sizes are welcome and encouraged to make the choice, to make a change.
For the advanced enthusiast, West Chester fitness club also offers a 48 session boot camp as well as an 8 week Train Insane session. Must pass screening to join Train Insane.
Big, small, overweight, or shredded, West Chester Fitness Club has and is the solution.
Don't wait. Join one of our programs now.
Pro rated rates available for boot camp after its launch date.
Check out http://www.westchesterfitnessclub.com for further details.