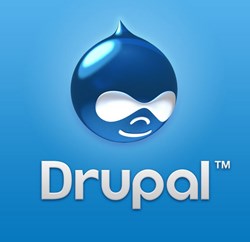 Our staff completely understands that whether one of our customers is launching a blog, eCommerce website or any other online entity using Drupal, choosing ITX Design makes a huge difference
Seattle, WA (PRWEB) August 05, 2013
When any small business owner trusts ITX Design with their Drupal hosting tasks, they are guaranteed the very best in the industry. On early Tuesday morning, Founder and CEO Doug Davis announced that the North American hosting provider and domain registrar ITX would be offering a full arsenal of new Drupal hosting packages. ITX saves both time and money by delivering all the resources that any small business owner needs. The Drupal hosting packages begin as low as $4.95 per month for shared hosting. If a small business owner or reseller needs to integrate (VPS) or dedicated hosting for their Drupal based website, ITX offers a wide variety of great packages.
CEO Doug Davis explained, "Our staff completely understands that whether one of our customers is launching a blog, eCommerce website or any other online entity using Drupal, choosing ITX Design makes a huge difference. We understand that a potential customer of ours can choose from a seemingly infinite amount of different companies for Drupal hosting. However, Our highly trained crew of industry experts provide customers with decades of experience in the hosting industry, and a vast knowledge of how Drupal really works."
ITX Design Drupal Hosting Packages:
ITX Design offers three different shared hosting packages all suited perfectly for any new Drupal website.
Express Drupal Hosting - $4.95 per month
With the Express package from ITX Design, an individual can host one complete website with unlimited disk space and infinite bandwidth. This is the perfect package for someone just getting their feet wet online, or if they don't have any plans of hosting more than a single domain name.
Power Drupal Hosting - $7.95 per month
If a small business owner intends to host more than one Drupal website, the Power package from ITX Design is a good choice. Clients can host up to (5) websites with unlimited disk space and bandwidth. With this package, clients are able to host more subdomains and create more MySQL databases.
Professional Drupal Hosting - $11.95 per month
ITX Design hosting clients looking for unlimited Drupal hosting should ideally choose the Professional package. This package allows a small business owner to host unlimited websites with unlimited disk space and bandwidth. All the other features of the Professional package are unlimited, as well.
ITX Design is a premier web hosting and domain registration provider based out of Fredericksburg, Virginia providing dedicated servers, shared web hosting, and domain registration for small businesses including server hosting, WordPress hosting, reseller hosting and much more.
For more information, or to speak with a qualified customer support representative, simply call 1-866-577-1442, or visit http://www.itxdesign.com