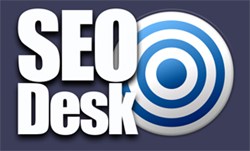 (PRWEB UK) 8 August 2013
Wholesale Jewellery Trends, the premier online retailer for bling and urban jewellery, are pleased to announce that they now sell grillz. Grillz rank highly amongst the most impressive pieces of jewellery you will find and their popularity owes a lot to the influence of rappers. Wholesale Jewellery Trends can offer grillz that cover both rows of teeth or individual tooth.
There are currently more than 40 styles of grillz to choose from on the company site, with gold and silver grillz available. There are also many gold and silver plated grillz to choose from in a wide variety of finishes and styles. No matter which rap, hip-hop, RnB or urban artist is the influence behind the desire for this style of product, Wholesale Jewellery Trends are able to offer products that fans want.
Fashion styles have always been influenced by the best musical acts of the current era, and the popularity of bling and urban jewellery is no different. A wide range of musical artists and performers are known for their distinctive style that is outlandish and draws attention to themselves. This is an essential part of the identity that surrounds the music and many people are highly influenced by this current style. Anyone looking to sell jewellery pieces to teenagers and adults has to stay in touch with the current trends, and this is where buying from Wholesale Jewellery Trends can make all the difference.
The company employs a number of buyers to examine the current industry trends and grillz are very much in vogue at this moment in time. The addition of these stylish and highly accessorised pieces to the range of wholesale jewellery on offer should provide retailers and traders with another product range that is in high demand. Wholesale Jewellery Trends offer a range of affordable grillz, perfect for the end customer that is looking to update and alter their image on a regular basis.
In addition to jewellery pieces, Wholesale Jewellery Trends are pleased to offer a wide range of urban and bling wholesale watches. Having a watch is a vital accessory for many people with regard to telling the time but many people also like their watch to be in style. For retailers looking to help consumers complete their look, the wide range of bling and urban style watches on offer from Wholesale Jewellery Trends will be of benefit.
About Wholesale Jewellery Trends:
Wholesale Jewellery Trends is a leading online wholesale for urban and bling jewellery. The company offers the latest in jewellery prices worn by the most respected names in music and which is in high demand across the country. Musicians have always been key influencers in the fashion trends of youngsters, and Wholesale Jewellery Trends are highly focused on meeting the demands of this market. From jewellery to watches, from grillz to sunglasses, if a piece is in high demand from the urban market, Wholesale Jewellery Trends stock it for an affordable wholesale price.