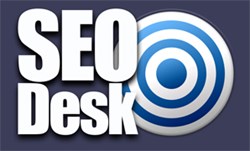 (PRWEB UK) 10 August 2013
Crescent Industrial, a leading UK floor cleaning company, is pleased to announce the launch of their end of summer cleaning promotion. The end of summer may not be a time that many people want to celebrate, but it ushers in new opportunities. The return of schools, colleges and universities provides a focus for many businesses and industries to enjoy a fresh start. The influx of new students also means that many local businesses can enjoy increased sales and more customers to target. This is why this time of year is the perfect time to ensure a business property is in excellent condition, and Crescent Industrial has the product range to suit every company and industry.
When it comes to universities and colleges coming back for a new year, local businesses such as pubs, clubs and food outlets have a compelling reason to freshen up their services. All of these businesses have health and safety guidelines to meet, but whether they want to appeal to customers returning from a summer break or are looking to appeal to new customers, providing a fresh and clean outlook is always of benefit. The range of industrial vacuum cleaners on offer from Crescent Industrial will ensure every business looks impressive from the floor up.
Any company that is serious about meeting the needs of a young clientele should know that cleanliness is extremely important. With so many bars, clubs and food outlets to choose from, there is no need for youngsters to settle for a low quality service. This applies to the look and feel of business premises as well as products, which means that companies have to focus on providing clean and hygienic surroundings.
Any business looking for positive results without impacting on time or money should consider the floor cleaning machine range from Crescent Industrial. For the new academic year, the company is able to provide a range of vacuums and cleaners for all budgets and all floor types. No matter the size of the property needing cleaned, there will be a cleaning solution that is effective and efficient.
The new academic year provides pupils and students with the chance for a fresh start, but it provides local businesses with the same opportunity. Crescent Industrial aim to provide local businesses with the cleaning products they need to make the most of the new term.
About Crescent Industrial:
With floor cleaning expertise that dates back to the 1970s, customers can rely on Crescent Industrial. Although the company has been providing customers with cleaning products and solutions for almost 40 years, they have moved with the times. This means that they are able to provide the latest in floor cleaning products. The firm can supply cleaners and vacuums for all budgets, all floor types and for all property sizes. No matter what type of business or industry requires floor cleaning assistance, Crescent Industrial can provide vital assistance.