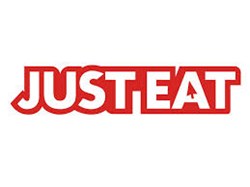 London, UK (PRWEB UK) 8 August 2013
Customer
JUST EAT is a pioneer in the niche sector of local takeaway restaurant online aggregators, giving local restaurants an online presence via a single portal from which customers can order. Operating in 13 countries worldwide, with a portfolio of more than 36,000 restaurants, JUST EAT turned to Google Apps for Business to achieve core business objectives.
Challenge
To manage significant growth in the organisation, Martin Russell, Head of IT Services at JUST EAT, recognised the need for an IT solution that would secure capacity for the future.
The organisation began looking to find innovation in the way they work together whilst bringing stability, security and scalability in a cost effective manner. Martin commented, "Let's spend less time on system administration and focus on service management. Let's move our business forward."
A number of JUST EAT employees work from home, are often on the road or are otherwise out of the office. It was imperative that the organisation found a solution that would not only facilitate mobility, but also allow remote users the same level and quality of access as when working from the office.
This is something their existing infrastructure, Microsoft Exchange could not facilitate.
Martin recalls the continual problems: "Nearly every other day a server crashed, I would need to get up in the middle of the night to get it back up and running before the early-rising CEO started his day."
Since using Google Apps for Business, JUST EAT have increased employee productivity, freed time for educating and empowering and simplified budgeting. How? Read the full Google Apps story>>