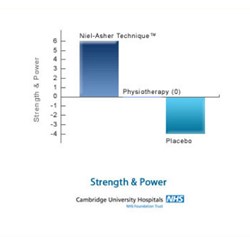 More golfers are starting to understand the need to invest in fine-tuning their shoulders
London, UK (PRWEB) August 07, 2013
New research by http://www.frozenshoulder.com shows that more leisure golfers are investing in fine-tuning their most important equipment - "their shoulders"!
The research conducted online between March - July 2013 included 1,037 leisure golfers in the United States with each being asked to record his/her approximate annual spend on golf. Whilst the total average amounted to $5,200 for the previous 12 months, this included an average $2,880 for Green Fees; $680 for Clothing and Apparel; $575 for Golf Outings including Charity Tournaments; and $320 for Golf Equipment including balls. The surprising entry at number 5 was $130 for "manual therapy" which would indicate that a growing number of golfers are learning from the professionals who have long understood the need to keep their shoulders and backs in good shape.
This latest research was instigated by Osteopath Simeon Niel-Asher who has been specialising in treating shoulder patients since 1992. Twenty years on, and there's a sudden rush of golfers to his clinics in London - a phenomena that is being repeated throughout the UK and USA where there are now over 1,000 practitioners trained in performing Niel-Asher's power enhancing technique (NAT).
According to Niel-Asher, "This all came about by accident but it makes complete sense that golfers treated with NAT should and do experience an immediate improvement in power and accuracy. The bio-mechanics of the shoulder are intricate and complex. We use NAT to help re-align the muscles and tendons required to operate the shoulder. In otherwise healthy patients, the shoulder anatomy has often fallen out of synch due to routine daily activities - like hours spent sitting in front of a computer, or even simply due to too much time on the driving range. To resolve this, we use NAT to help re-align the muscles and tendons required to operate the shoulder."
When NAT (Niel-Asher Technique) was first published as a practitioners' course in 1999, it was used primarily as a highly effective treatment for Adhesive Capsulitis (commonly known as Frozen Shoulder and coincidentally, a condition experienced by many golfers, particularly those aged over 50). In 2003, Niel-Asher and his team instigated clinical trials at Addenbrookes Hospital, Cambridge in the UK. For anyone struggling to hit the ball hard and straight, this is where it starts to get interesting.
"At the time, we were still only thinking about treating people with severe shoulder problems," says Niel-Asher. "We never thought about the benefits for healthy sportsmen. It was only when we saw the results regarding strength and power that we began to understand that we had actually created a power enhancement technique."
The 2003 clinical trials were performed using 30 patients suffering from Adhesive Capsulitis. These were split into three equal groups with one group being treated with NAT; another with standard physiotherapy; and with the last being treated with a placebo technique. Whilst the patients treated with NAT recorded the highest scores for the two main judgement criteria of Pain Relief and Increased Range of Motion, they also unexpectedly recorded an increase in Strength and Power - this despite the fact that NAT is a strictly "hands-on" technique and does not involve the patient in performing any strengthening exercises. Niel-Asher and his team immediately recognized that the technique could be applied to healthy patients, especially sports enthusiasts in order to help avoid the onset of injury and to increase power and accuracy in those sports reliant on shoulder motion.
"We really should have done more to promote the power enhancement aspect of NAT but we were simply too busy treating people with damaged shoulders, and never really found the time to take it further," says Niel-Asher. "It wasn't until early last year (2012) when we relaunched our website http://www.frozenshoulder.com that everything began to change. For the fist time we published the results of the clinical trials online, together with a small article about the power enhancement value of NAT treatment. Suddenly we were booking dozens of new patients including golfers and tennis players, all looking to have their shoulders 're-aligned' to improve strength and power. The most exciting development for us was to be contacted by members of both the Canadian and Australian medical teams in the run up to the 2012 London Olympics".
Niel-Asher recommends that regular golfers should aim to have the technique performed on both shoulders every 3-4 weeks. For best results he advises that you form a relationship with an NAT certified practitioner who will become familiar with your shoulders and recommend the most appropriate NAT program for you. Each visit should last approximately 30 minutes and (so long as there are no other underlying shoulder issues) you should see an immediate effect on both your long and short game, which will gradually tail off between sessions. Regular treatment with NAT will also have the added positive effect of helping to avoid many of those shoulder injuries common to golfers, by keeping your shoulders "finely tuned".
"It's simple common sense," says Niel-Asher, "...like having the gears on your bike properly adjusted."
There are currently over 1,000 health practitioners and therapists trained in NAT, mostly in the USA. These include Osteopaths, Chiropractors, Physical Therapists and Registered Massage Therapists. A full list of certified practitioners is available at http://www.frozenshoulder.com.
About Simeon Niel-Asher
British osteopath Simeon Niel-Asher is renowned as the creator of NAT (Niel-Asher Technique) - a shoulder treatment used by over 3,000 doctors and healthcare practitioners in the United States and 18 other countries. The Niel-Asher Technique is a non-invasive method of treatment that uses the body's own healing mechanisms. The technique uses a specific and unique sequence of manipulations and pressure points, stimulating a pathway in the brain to relieve injury and increase strength and power. It is uniquely effective and simple to teach. Simeon Niel-Asher BSc (Ost) BPhil is the author of "Treat Your own Frozen Shoulder" and the best selling "Concise Book of Trigger Points."