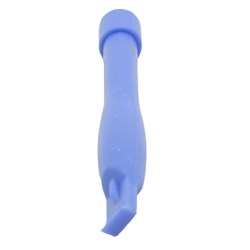 Protect your phone and sell it for more
Walnut, CA (PRWEB) August 08, 2013
AccessoryTree.com, the cell phone accessory superstore, informs why it is important to keep a smartphone in such good condition. Knowing basic tips and tricks can make a big difference on its resell value.
Keeping a cell phone in good condition is a very good practice to get more money back when reselling the mobile device. Cell phone cases are a great way to keep the condition of a smartphone in good shape but knowing how to remove them can be very difficult. When removing a phone cover it can result in breaking of the case or damages to the phone due to the hinges on the case. This can equal to a lot of frustration and loss of money from more cases and lower residual value. By knowing how to remove a phone cover properly can result in an excellent condition phone and reusable cases for day to day use.
A little about smartphones & its value
The average price for a smartphone in the market today can range from as low as $200 all the way up to $800. With such a high priced device to take care of it is important to know the best practices of keeping a mobile device in the best condition possible. Disassembling a phone case is one of the most basic and important methods to know when taking care of the device. Due to the many designs, colors and styles of cell phone covers it is not uncommon for a person to own several mobile cases. Constant removing and installing of a case can result in scratches on the phone or damages to a case. By knowing the proper way and which tool to use can make this frustrating result disappear.
Why knowing proper methods is so important
The resell value of a smartphone has so many different factors that tie into it. It can range from the age, type, and condition of the phone. Condition being the most important factor of all keeping a mobile phone in good shape can make the difference of up to $100 when reselling the smartphone. This can result to having a free phone with the mixture of an upgrade + resell price of the old phone. Another good suggestion besides knowing how to remove a phone case is to also keep the original boxing of the device safe. By doing this it can raise the resell value even more. Knowing a few easy practices can impact savings by a large amount.
How to remove a cell phone case
The best and most efficient way to remove a phone cover is through an appliance called a "Pry Tool". With this tool a small opening on the phone case must be located, once located the gadget can be inserted facing up and then proceed to pry up. The goal is to unlock the hinges that attach the phone case together and once the hinges are detached the rest of the case will come off very easily. A step by step video is provided.
Final results
Knowing basic practices and steps to taking care of a mobile cell phone can ultimately result in more savings. Removing a cell phone case is the most essential knowledge for a better condition mobile phone. Always keep the original boxing of a smartphone and remember an expensive device has the opportunity to keep a residual income.
AccessoryTree.com is an online retailer based in southern California that sells phone cases and offers a free pry tool + universal screen protector with every order. Their goal is to be able to protect mobile phones so it can be sold for more.