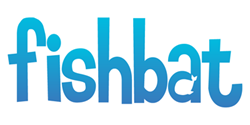 Bohemia, NY (PRWEB) August 07, 2013
On August 7, social media agency fishbat issues a response to an article published by Chron, which discusses college freshmen connecting through social media even before orientation.
According to an article published by Chron on August 2 titled, "Social Media Putting College Freshmen at Ease," social media is seen an important tool for building community amongst college students. The article features a student who found her classmates on Instagram weeks before the freshmen orientation.
In light of the trend, the article says many colleges and universities are creating social media pages for their students to join. These universities are also creating specific hashtags to help students engage with each other and connect with other freshman.
Justin Maas, vice president of client relations at fishbat, one of the nation's leading online marketing companies, says social media provides a space for like-minded people to come together, connect, and share ideas. "For first year college students, it is very important that they feel connected to a greater community within the first six weeks of beginning their college careers," he says. "Online communities and networks are giving incoming freshmen students a leg up in feeling connected. We all know how hard it can be to adjust to college life. This gives incoming freshman a way to talk to their roommates, find new friends on their floor and make new friends before they even get there."
Maas also says that colleges and universities taking advantage of social media sites to build a sense of community are greatly benefiting their student population. "More colleges and universities should begin using social media to help organize events and keep all students on the same page," he says. "It's a good way to reach all of your students in one quick step."
fishbat, Inc. is a full-service digital marketing and social media agency dedicated to connecting all types of businesses with their target audiences in the most effective and efficient way. Through innovative strategies in social media management, search engine optimization (SEO), branding, web design, reputation management and public relations, fishbat promotes a consistent and professional online voice for all of its clients.