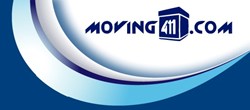 The new addition to the website makes it easy for people looking for office move services to find what they are looking for
(PRWEB) August 07, 2013
Moving is almost inevitable because not everyone owns a house. When it comes to the business industry, most of the businesses with offices will move a few times before they manage to settle down. When talking about moving, most think about household goods and vehicles but forget that even office furniture and other business materials need to be moved. This is where Moving411.com comes in. The website will connect customers to companies that can handle corporate moving and ensure that the move is smooth, affordable and safe for the involved items.
According to the website, "office moving is different from home moves. This is due to the amount of valuable equipment and in most cases some parts of the company will be essentially out of business and can impact the corporation in the long run. That is why it is important to use reliable and professional moving company with experience in office moves." Corporate customers cannot afford to waste time when moving because in the corporate world time is money, a lot of money. For this reason, it is only wise to choose a company that will handle business equipment or goods professionally and in good time.
Unlike when moving household items office moves require that everything be handled carefully because in most cases, everything will be delicate. Offices are full of expensive furniture, glass tables, aquariums, expensive art items, electronics and delicate files. This is the reason why Moving411.com has made it a point to separate the office move from all the other moves and give it a page of its own. On this page, consumers can input their details and http://www.Moving411.com will link them with corporate movers.
In most cases, office moves might be urgent and this calls for companies that can respond fast. Since there are different sizes of offices, Moving411.com has made it easier to find the moving company that will easily take care of office moves. There is a form that the customers are required to fill out indicating important information such as move date, size of moves in terms of number of offices the current address and the address to the new location, contact information and the best time for the company to call.
The new addition to the website makes it easy for people looking for office move services to find what they are looking for. There are many companies that can do a great job and with this new page, they are all a click away. For more details, visit http://www.Moving411.com.