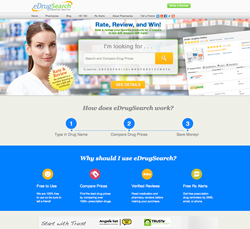 With the passage of S-241, the State of Maine addresses a major problem in the country.
San Antonio, Texas (PRWEB) August 07, 2013
On June 27, 2013, Maine passed a law allowing the direct importation of prescription drugs by individuals. In so doing, Maine became the very first state in the Union to take this important step, which can allow its citizens to more fully compare drug prices, thereby reducing the cost of certain prescription drugs by as much as 90-percent. Given Maine's location, Canadian pharmacies with lower prices for medications are expected to benefit.
The new legislation allows Individual Maine residents to personally obtain prescription drugs from properly licensed pharmacies specifically located in Canada, the United Kingdom, Australia, and New Zealand. Maine Governor Paul LePage did not exercise his veto power, so the bill became officially law as amendment S-241, entitled, "An Act To Facilitate the Personal Importation of Prescription Drugs from International Mail Order Prescription Pharmacies".
The bill, LD 171, was passed by a wide margin in Maine's House of Representatives. The vote was 107 to 37, with seven members not present. Maine's Senate voted even more decisively. In the Senate, the vote was 30 to 4 in favor of the bill. One senator was not present.
eDrugSearch.com observes that, for about a decade, a few states had established drug-importation programs, but very few people even knew of the existence of these programs. Then Kansas Governor Kathleen Sebelius did have her state establish a web page that made it possible for individuals to gain access to verified online pharmacies. Maine is, nonetheless, the first state to allow individuals to purchase prescription medications directly from pharmacies located outside of the United States.
With the passage of S-241, the State of Maine addresses a major problem in the country. Commonwealth Fund research suggests that upwards of 50 million American citizens are not taking need medications because of high pharmacy prices in the United States. Even though some states, like Kansas, have allowed the importation of medications from other countries for years now, these state-run programs have not been well-publicized. Meanwhile, federal laws against personally importing drugs have deterred many millions of Americans, even though such laws were not actually enforced against individuals merely seeking their own prescription medications.
eDrugSearch assists consumers by: 1) checking the credentials of online pharmacies and producing online pharmacy reviews, and 2) identifying the lowest prices for prescription medications available from among the reputable pharmacies. The firm is a leading source for both uninsured and underinsured consumers who require safe access to affordable medications.
The evaluation site does not have an ownership interest in any company that sells or distributes pharmaceutical products. It applauds the historic action taken by Maine's Legislature. It believes that Maine's new law will allow the residents of that state to safely and confidently shop for needed prescriptions, both in the U.S. and abroad.
About eDrugSearch.com
Based in San Antonio, eDrugSearch.com is a free shopping comparison engine for U.S. consumers seeking safe access to affordable medications from licensed Canadian and other international pharmacies. eDrugSearch.com president and founder Cary Byrd is an impassioned advocate for reform of U.S. prescription-drug law. For more information, visit the company's Web site at http://www.edrugsearch.com or its blog at http://www.edrugsearch.com/edsblog.