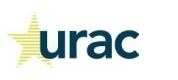 Washington, DC (PRWEB) August 06, 2013
URAC has selected six organizations as finalists for its Quality Measurement and Data Analytics finalists for its 2013 Best Practices Award category. All finalists will showcase their industry-leading practices as part of educational sessions during URAC's 2013 Quality Summit scheduled for September 30-October 1, 2013 at the Capital Hilton in Washington, DC. The conference will include an awards dinner gala where all finalists will be honored.
"The great potential healthcare data has to target needed treatment, avoid errors, and identify and remedy quality gaps cannot be overstated," said Kylanne Green, URAC President and CEO. "Advances in quality measurement and data analytics—as aptly displayed by our six finalists—can help boost care precision, safety, and value, and empower patients to actively participate in their own care choices and outcomes."
URAC's Quality Summit will feature a keynote speech from Judith Hibbard, PhD., on how to use data to engage consumers in their own care decisions, as well as a panel presentation and stakeholder demonstration on the use of health care databases to yield vital snapshots of quality data at the sub-population level to drive timely quality improvement interventions.
Quality Measurement and Data Analytics Finalists in the 2013 Best Practices Awards Competition are:

Humana Government Business, Records Administration's role in providing efficient and information-safe patient-centered services
FAIR Health, empowering consumers to understand healthcare reimbursement and plan and estimate their medical expenses
Access MediQuip, a patient and device registry leading to safety and quality improvement
Independent Health and Eliza Corporation, improving Medicare Advantage star metrics through automated, interactive outreach
ActiveHealth Management, Best Practice: member engagement
Compliance Meds Technologies, LLC, CleverCap Medication Compliance Solution
About URAC
URAC, an independent, nonprofit organization, promotes health care quality through its accreditation, education and measurement programs. URAC offers a wide range of quality benchmarking programs and services that keep pace with the rapid changes in the health care system and provides a symbol of excellence for organizations to validate their commitment to quality and accountability. Through its broad-based governance structure and an inclusive standards development process, URAC ensures that all stakeholders are represented in establishing meaningful quality measures for the entire health care industry.
As a leading national accrediting organization, URAC accreditation programs span the health care spectrum. URAC is recognized by State and Federal regulatory agencies for these programs. Most notably, the Administration has recognized URAC as an approved accreditor for health plans participating on health insurance exchanges.