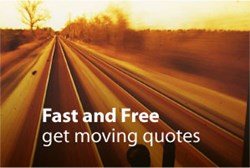 Moving truck rentals are rapidly becoming the moving means of choice because people are finding it expensive to use full service moving companies or their own personal vehicles
(PRWEB) August 08, 2013
Movenetwork.com has launched a truck rental service on their database of moving service companies. It will enable customers looking to make big moves to find a moving service company easily, for moves to any part of the nation. Moving is an inevitable process and there are also times when someone might need to move an office or other furniture. A lot of people are always moving, whether it is from an apartment to a new house or from home to college. This creates a great need for moving services - one of them being the transportation part. Most people dread moving because of this particular part but with the inclusion of a page that connects people with rental truck companies, Movenetwork.com has made things easier for its customers.
Moving truck rentals are rapidly becoming the moving means of choice because people are finding it expensive to use full service moving companies or their own personal vehicles. This can lead to big problems either with the law or mechanical related issues. People are always moving from their apartments, moving business materials, moving to schools from home, or home to school, and others might need household or office goods moved to storage facilities. The new service on Movenetwork.com has made it easier for all of these people because they do not need to deal with moving companies, they can just hire a truck at a low cost and have their stuff moved without many problems.
When using self service moving, it does not necessarily mean that the customer handles all the activities on their own. In this case, it can mean hiring a truck and driving it to the destination or it might simply mean the customer does the packing and the moving company completes the other activities – loading, unloading and transporting. Customers can also select a moving company kit to deliver their moving supplies, then choose a truck rental service and hire one. This can work great if the customer is able to drive a truck because it will save the money that would have been paid to the truck driver.
According to the company website, "using a professional moving company can be very costly without regard of whether the relocation is across town or even across the country. Therefore, many people look for self service moving instead and not professional mover companies" this is because the company will have expensive rates as compared to the customer doing the majority of the work. To obtain more information, visit the site at http://www.Movenetwork.com .