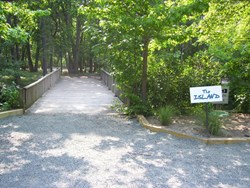 Toms River, NJ (PRWEB) August 07, 2013
Campers are getting involved in the fun as Surf n' Stream is getting ready to reveal a new park opening on premise soon. The North end of the tenters' island is being remodeled into a bird sanctuary and the campground is launching a "Name That Island Contest" on its Facebook page asking guests to help choose a name for the park. The purpose of the contest is to get Surf n' Stream campers to take part in the renovation and to bring awareness the newly reformed Facebook page.
In order to be considered in the contest drawing, Surf n' Stream is asking participants to "like" the Surf n' Stream Facebook page and post on their wall what he or she thinks would be the perfect park name to confirm their vote. The Surf n' Stream staff will choose their favorite name by the end of the summer. The winner will be recognized in the September Surf n' Stream Campground Newsletter and win a $50 cash prize!
Visit Surf n' Stream Campground on Facebook http://www.facebook.com/SurfCampground and Twitter http://twitter.com/SurfnStream (Please be advised that the original Facebook page for the campground will no longer be maintained).
About Surf n' Stream Campground
Surf n' Stream Campground is a family-friendly RV Park located near all of the most popular beaches at the Jersey Shore. The campground includes a full-size swimming pool, picnic area, activities for all ages, weekend events and more. For more information about Surf n' Stream Campground, visit their website at http://www.surfnstream.com or call 732.349.8919.