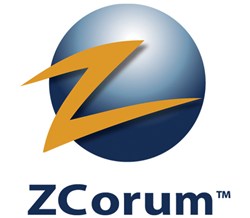 We're excited to be expanding internationally, and being at ABTA will be a great opportunity for us to demonstrate our products to cable operators in Latin America.
Alpharetta, GA (PRWEB) August 06, 2013
Representatives from the pay television and broadband sectors of Latin America are gathering in Sao Paulo this week for the ABTA 2013 Expo and Congress. ZCorum, a leading provider of managed broadband services, is exhibiting at the Expo August 6th through the 8th. Arthur Skinner, ZCorum's VP of Worldwide Sales, will be presenting demonstrations and answering questions from cable operators from all across Brazil.
ABTA 2013 Expo & Conference is the leading Latin American trade show for the pay television and broadband sectors. The event focuses on innovation in video services, showcasing new technologies and solutions such as video on demand, IPTV and over the top (OTT) platforms.
Skinner will be demonstrating TruVizion, ZCorum's software for cable modem, CMTS and DSL diagnostics that gives operators real time and historical data to help manage their network. TruVizion, ZCorum's foremost product, is continuously being expanded and new features added for broadband operators. ZCorum recently announced new geocoding features in TruVizion that allows operators to add or correct subscriber locations in the application's mapping feature. All the latest features for TruVizion can be viewed on the TruVizion website.
ZCorum's newest product, Bandwidth Commander, will also be available for demonstrations. Bandwidth Commander monitors subscriber bandwidth usage on an hour by hour basis, enabling better control of peak time usage across the provider's subscriber base versus establishing monthly usage caps. Management policies can be applied dynamically based on key parameters such as the time of day, the plan the customer is subscribed to and even the amount of congestion on the network at the time.
Also on display will be TechVizion, the companion mobile application to TruVizion giving technicians the ability to pinpoint and resolve issues right in the field. ABTA Expo attendees can receive a login and password for TechVizion so they can see exactly how the app works on their own mobile devices. According to Skinner, TechVizion is compatible with the iPhone, iPad and Android phones and tablets, as well as the Kindle Fire and BlackBerry PlayBook.
"We're excited to be expanding internationally, and being at ABTA will be a great opportunity for us to demonstrate our products to cable operators in Latin America," said Skinner. "I'm looking forward to meeting with cable providers and discussing how ZCorum can help them set up and manage their broadband service, increase their revenue and keep their subscribers happy." ZCorum will be sharing stand number E03 with WESCO, a leading provider of electrical, industrial, and communications products and services.
About ZCorum
ZCorum provides broadband Internet and communication solutions to telcos, cable companies, utilities, and municipalities, assisting in all facets of broadband implementation, integration, engineering and consulting, network monitoring and diagnostics. ZCorum also offers wholesale, private-labeled Internet services, including data and VoIP provisioning, email, Web hosting, and 24x7 support for end-users, enabling service providers to compete effectively in their local rural and suburban markets. ZCorum is headquartered in Alpharetta, GA. For more information, please visit http://www.ZCorum.com.