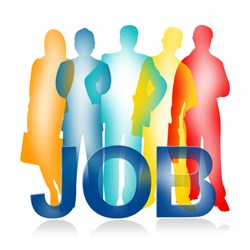 Greenville, SC (PRWEB) August 08, 2013
MAU Workforce Solutions is hiring for the following open positions: DH Maintenance Technicians, G.E. Warehouse Associates, G.E. Heavy Equipment Mechanics, and Swab Technicians. Interested applicants are encouraged to apply online today! Click the following link to complete an application for employment: http://ow.ly/nK6Ht.
Applicants must submit to background check and drug screen.
DH Maintenance Technicians
-$17/hour
-Benefits available (including 401K)
-Direct Hire
-2nd shift
-3+ years manufacturing experience required (PLC experience a must!)
-2 year technical degree or military equivalent required
G.E. Warehouse Associates
-$13/hour
-Must be available to work all shifts
-Must have at least one to two years of prior warehouse, forklift, stocking, inventory & material handling experience
-Computer skills required
G.E. Heavy Equipment Mechanics
-$20/hour
-1st shift
-Overhaul and test major components, such as engines, hydraulics, and electrical systems
-Disassemble and reassemble heavy equipment and components
Swab Technicians
-$14-$15/hour
-Temp-to-hire
Can't find what you're looking for? Visit http://www.mau.com/jobs to view all of MAU's job openings.
MAU offers optional benefits to associates including medical, prescription, dental, vision, 401K, and life insurance. MAU Workforce Solutions provides equal employment opportunities for all applicants, regardless of race, religion, color, sex, or national origin, age, veteran status, disability or any other characteristic protected by law. MAU is an Equal Opportunity Employer.