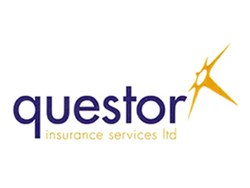 Getting the best deal on a car hire is particularly important at a time when consumers' budgets are being stretched to the limit.
UK (PRWEB UK) 8 August 2013
Vehicle hire excess and travel Insurance specialist Questor Insurance looks at figures that reveal the most expensive destinations around the world for holidaymakers to hire a car.
Research* has revealed that heading to Norway will burn the largest hole in consumer's pockets when it comes to hitting the road in a hire care with the total cost of car hire coming in at a whopping £520.40.
Norway's lead as the most expensive destination for both filling up (£72 for 40 litres of unleaded petrol) a car, and car hire, was followed by Pisa, Italy (£491.21), Geneva, Switzerland (£464.68) and Split, Croatia (£429.85).
As well as the cost of car hire, the research revealed that holidaymakers hiring a car abroad could be stung by sky-high excess charges, the amount you pay towards a claim, if their vehicles were stolen or damaged.
This cost could set drivers back as much as £1,186 in Ireland and up to £1,064 in Switzerland.
While drivers encounter the lowest excess charges in Turkey (£400) and Bulgaria (£404), the good news is that drivers can avoid excess charges altogether up to a pre-specified limit by taking out car hire excess insurance in advance.
Car hire excess insurance starts from as little as £2 a day, substantially lower than the cost of paying out for even a single excess charge on a claim.
Holidaymakers can also save even more of their precious travel budget by opting for locations around the globe that offer more competitive pricing on car hire and petrol.
As an example Florida took first place in the ranking of cheapest destination for car hire, with total car hire costs coming in at £164.69, and 40 litres of unleaded petrol totalling at £21.20.
Following in second place was Burgas, Bulgaria (£242.09), with Luqa, Malta (£255.49) in third place.
Commenting, Questor Insurance CEO Andrew Lawrence, said: "Getting the best deal on a car hire is particularly important at a time when consumers' budgets are being stretched to the limit.
"Securing you car hire excess insurance in advance is one way to do this, and as an added bonus your policy will also cover any damage to tyres, windscreen and the underbody of your vehicle."
Questor Insurance's 'Be Holiday Savvy' campaign is running from June to September and will provide travellers with a wealth of handy hints and tips to make the process of planning and executing their foreign holiday that much smoother.
Sources

About Questor Insurance Services Limited
We are an independent privately owned insurance intermediary that is authorised and regulated by the Financial Conduct Authority. Questor Insurance designs and distributes niche insurance products for global markets at the same time providing great customer service via a dedicated in-house team.
Our mission is to provide our clients with the best niche insurance products and client service. We do this by designing our own insurance products, building our own software and by providing detailed and ongoing training to our staff.
We pride ourselves on providing the personal touch to our customers, you can telephone, email or make contact through our Live Chat application. Whichever way you make contact with us you will always find that our staff are ready to go the extra mile to assist.
Questor Insurance also supports its customers through the claim process. We have access to the Underwriter's claim systems so that we can provide our customers with updates on their claim and we meet with the claim handlers regularly to discuss servicing issues. We are also in the process of developing what will be an industry-leading claims platform to streamline the claims process even further to the benefit of our customers.
Questor Insurance currently offers insurance in three product classes, Vehicle Hire Excess, Travel Insurance and Excess Protection.
We started trading in August 2007 having received our authorisation from the Financial Conduct Authority's predecessor in July 2007. We are a dynamic innovative business with committed staff which translates into a great business. Our products are supplied retail to this website and wholesale to other sites.