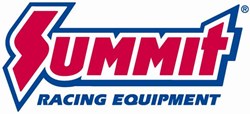 Tallmadge, OH (PRWEB) August 09, 2013
These race-proven, street-legal systems feature Hawk's Talon three-piston calipers that offer up to 55 percent more clamping force than stock calipers. Best of all, the kits cost less than many other other "big brake" kits.
The calipers have machined and red anodized billet aluminum bodies with stainless steel pistons and high temperature internal dust seals. Hawk's Quiet Slot rotors. are made from a special steel alloy and have a unique slot design that helps dissipate heat and gasses for fade-free stops. The brake pads are engineered with a specially formulated ferro-carbon compound ideal for spirited driving and aggressive stops.
APPLICATIONS

1997-2013 Corvette, front or rear
1999-2011 Silverado/Sierra 1500/1500 HD, Suburban 1500, Tahoe, front or rear
2005-13 Mustang, front or rear
2004-08 F-150, front only
2005-13 Dodge Charger/Magnum/Challenger, front only
2005-13 Chrysler 300, front only
2007-12 Jeep Wrangler JK, front only
PRODUCT LINK
http://www.summitracing.com/search/product-line/hawk-performance-talon-caliper-brake-systems?SortBy=None&SortOrder=Ascending
Summit Racing Equipment
http://www.SummitRacing.com
1-800-230-3030