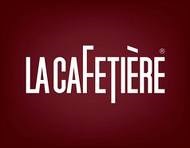 (PRWEB UK) 8 August 2013
Coffee culture is becoming ever popular with the high street being littered with big and small coffee chains, but nothing beats the morning coffee at home. The wonderful aroma of fresh coffee beans being covered with boiled water is a pleasure, and MLN Homewares offer the perfect goods for this at bargain prices. Whether it's a cafetiere, percolator or mug, the Kings of the Cafetiere market have it for you.
MLN Homewares are offering a huge savings on their cafetiere range which is perfect for the customer! The UK coffee market is showing no sign of slowing down, according to Mintel (2013), 2012 was the year the market broke the £1 billion barrier illustrating that the industry is most definitely recession proof. Now going back to instant coffee has become a near impossibility for many, with customers looking to achieve that better quality brew in their own homes and the cafetiere is the perfect solution.
The team at MLN Homewares believes that "these low prices are giving something back to the customer as we slowly rise out of recession, and what is better to give people that 'get up and go' mentality than a freshly brewed coffee to revitalise you!" And to top it off, MLN Homewares are offering a 12-month guarantee on all their cafetieres, providing the customer total peace of mind and satisfaction.
What many don't realise is the smoke and mirrors effect used by the large companies. Although they appear to show a cheap product, remember that they do not include P&P and sometimes the postage can cost nearly as much as the item itself! MLN Homewares are different; they have taken the time to ensure that delivery charges are incorporated into their costing so customers only pay the price they see.
In comparison to the other retailers in the market, MLN Homewares prices have been slashed down to £7.00 for an 800ml (8 cup) and £5.00 for a 350ml (3 cup) cafetiere, 26% & 32% cheaper than the nearest competitor respectively. These delightful Classique Cafetieres make delicious filter coffee and are simple to use and clean.
But MLN don't stop with their own range, they are also determined to be the lowest priced stockists of La Cafetiere products, which are of a fantastic quality and design, perfect for gifts or for the customer's own home. This really means they will not find a cheaper cafetiere distributor out there and this is wonderful news for any savvy shopper.
So for consumers seeking a morning coffee fix, a comforting warm afternoon delight or a presents loved ones, MLN Homewares is the place to visit.