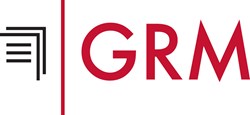 'We have become a leading records and information management provider for this market,' said Frank Martinez, General Manager of GRM Houston.
Houston, TX (PRWEB) August 07, 2013
In just two years, GRM, a leader in paper and digital information management, has established itself in the Houston market and continues to earn the trust of new business customers, large and small. Shortly after opening its doors in 2011, the new GRM facility became the sole RIM service provider for Houston's largest legal firm. That was just the beginning of acquiring customers in a range of industries, with an emphasis on the Energy and Oil and Gas market sectors for which Houston is so widely known.
"We have become a leading records and information management provider for this market," said Frank Martinez, General Manager of GRM Houston, "because of exceptional customer service, comprehensive RIM resources and an ability to tailor solutions to specific needs. That winning combination has enabled us to keep growing our client base in Houston and the Houston metropolitan area."
Two recently acquired local clients are a large petrochemical organization and a company ranked as Houston's third largest Energy sector business. In both cases, GRM Houston was awarded the accounts after an extensive and highly competitive RFP process. The Energy sector company, in particular, is a large contract, requiring GRM to meet the needs of multiple business lines, projects and offsite facilities in Houston as well as other parts of the U.S.
"Servicing such wide-ranging needs is what we do best," continued Mr. Martinez. "In addition to storing both physical and electronic files, GRM helps companies migrate paper records to the cost savings and increased efficiency of digital and even offers a Blended Solution, where multiple services are integrated to solve specific challenges. Plus, with full service facilities in a number of U.S. markets, we can provide immediate support for customers with multiple locations across the country."
Conveniently located in the Westchase District, the GRM Houston facility provides over 150,000 square feet of secure document storage just 20 minutes from Downtown. Please call (713) 771-2424 to contact the facility directly.
More About GRM
GRM Document Management is a leading provider of lifecycle records and information management solutions. The company continues to demonstrate technological leadership by bringing proprietary innovation and new levels of cost efficiency to document storage, data protection, digital/electronic document management and certified destruction. Fully integrated products and services include: eAccess remote inventory control, the Cloud-based Online Record Center, business process workflow automation, a blended paper to digital solution, medical Release of Information, GRMpedia, a retention regulatory research tool and the Solutions Group, which provides customized, enterprise-wide Retention, Compliance and Governance expertise. GRM's full service capabilities are available in major markets throughout the U.S., including New York/New Jersey, Atlanta, Baltimore, Boston, Chicago, Houston, Indianapolis, Los Angeles, Miami, Philadelphia, San Francisco, and Washington, D.C. GRM is also currently the largest document storage/records management company in China and has just opened a new international location in Lima, Peru. For more information, visit the GRM web site at http://www.grmdocumentmanagement.com.