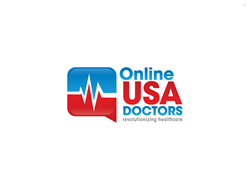 Online USA Doctors is the only health insurance alternative plan available for as low as $29.99 for an individual plan, with unlimited access to doctors.
Los Angeles, CA (PRWEB) August 07, 2013
Dr. Shelton, medical director of Online USA Doctors had a vision that could someday bring medical services within every American's reach. The holistic health practitioner recently rolled out Online USA Doctors. This is set to change the face of medicine via fresh health insurance options.
His groundbreaking product is a refreshing change from stuffy waiting rooms and doctors running late. Dr. Shelton's clients need only send an email to connect with a resident U.S. doctor at a time that suits them best. "This is how the service used to be," admits Dr. Shelton wryly, "before it became big business".
Health Insurance for Unemployed Available to All
Dr. Shelton refuses to discriminate between US citizens who have a job, and those who do not currently. "As long as they can pay a cheap retainer," he says. "Everybody is welcome to sign up with Online USA Doctors and receive a holistic health care package they can afford."
At Online USA Doctors health insurance options suit clients, and not the other way around. Singles, couples, those with children and entire families are free to join for monthly retainers as low as $29.99. When they do, they receive awesome benefits that include the following:

The right to receive consultations by American doctors
The choice of a regular or holistic health practitioner
Access to urgent care services including laboratory tests
Prescriptions for mainline and holistic medications
A tax-deductible service that qualifies for employer reimbursement
Health insurance for unemployed folk of a caliber everybody deserves
Health Insurance Options within Everybody's Reach:
Online USA Doctors offers packages for health care choices with affordability in mind. "I don't see why singles should pay a premium, and I refuse to penalize American families for their God-given children," he explained at a media briefing the other day. The urgent care services industry is in a turmoil following the announcement of the following low, low Online USA Doctors monthly tariffs:
A trifling $29.99 for the full service package for singles
$59.99 per couple regardless of the structure of their relationship
Light loading for a first child that brings the total to $89.99
A remarkable $99.99 for every USA family regardless of status
Urgent Health Care Services at Any Time:
The prevailing American health care system respects provider's preferences regardless of the patient's need. Hospitals have a right to refuse access. Queues are long, and waiting rooms filled to overflowing. The self-employed cannot afford the downtime waiting for their turn. Employers are reticent to grant free time off.
Most health insurance for unemployed people expects them to attend a consultation even at the cost of missing a vital job interview. It is time we moved on from this. According to Dr. Sheldon, "The medical service is here to provide just that, and not the other way around".
About Online USA Doctors
Online USA Doctors has headquarters in Valley Center, San Diego, California, where qualified medical doctors advise and dispense medical grade formulas specific to each persons conditions throughout America on request. Call them at (855) 872-0012Y.