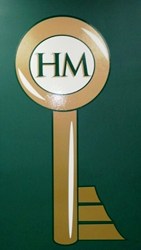 Blackwood, NJ (PRWEB) August 08, 2013
Small business loans and working capital company Hawkeye Management shows how to make the federal government a business customer, and why to do so. In fiscal year 2012, the federal government delivered 23 percent of all federal contracting dollars to small businesses, and during the first term of the Obama administration, $376.2 billion in contracting dollars went to small businesses. When applying for a small business loan or looking to attract seed capital, having a government contract looks great in a business's portfolio. If a small business owner feels like the business is not ready to become a prime contractor, the business can still get a share of the federal procurement pie by becoming a subcontractor. Here are some resources to help:
1. SBA's Contracting Support for Small Businesses: Start here to learn about contracting for the government. Find out if the business will qualify for set-asides for specific types of small businesses such as women-owned businesses, veteran-owned businesses, small disadvantaged businesses and more. The small business owner will also learn about size requirements and the HUBZone program, which helps small businesses in urban and rural communities gain preferential access to federal procurement opportunities.
2. Small Business Set Asides: Check out this extensive list of FAQs to answer all questions about Small Business Set Asides--procurement contracts that are set aside for small businesses.
3. System for Award Management (SAM): Formerly split up into several sites and lists, SAM is the consolidation of nine federal procurement systems and is now the official U.S. government online database. There is no fee to register for this site and the Federal Acquisitions Regulations (FAR) requires all prospective vendors to be registered in SAM prior to the award of a contract. SAM is also a great marketing tool for a small business, as it allows government agencies and contractors to search for a company based on ability, size, location, experience, ownership and more.
To read the full article click here.
Hawkeye Management connects entrepreneurs and small business owners with up to $50,000-$150,000 or more in freely spendable business credit lines. Hawkeye Management understands the mechanics and realities of small business credit better than anyone. Hawkeye Management knows what works, what doesn't work, and how small businesses can get the credit it needs as quickly as possible.