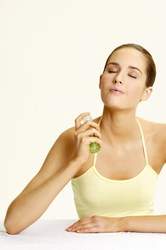 Miami, FL (PRWEB) August 06, 2013
While acne is historically a skin condition plaguing young people during adolescence, more adults seem to be noticing spots and flare ups. A recent article by the Sydney Morning Herald released information this week on how to cope with acne. Probiotic Action, a leader in natural acne remedies responds by offering industry insight on why some are finding it more difficult to cope with acne than others. Whether or not an individual suffers from acne during puberty or in their adult years, finding the right acne treatment can be difficult depending on the severity of one's condition, for many this is the most difficult part of coping with acne. For those wondering why some acne remedies work, while others don't for their specific condition, Probiotic Action, best known for their topical probiotic explains the science behind varying acne treatments.
Whether skin is dry, oily, or has occasional breakouts, the science behind each acne treatment may deliver varying results. Salicylic acid, benzoyl peroxide, and antibiotics may be the leading ingredients behind commonly prescribed acne treatments, but some acne users may find products containing these ingredients to worsen, or not effect their condition at all. The reasoning behind the secret to curing acne is that not all acne is created equal. From one individual to the next, body chemistry, diet, and bacteria levels on the skin can vary so frequently, that many who test one type of acne treatment, may not see the results they desire.
"Acne is primarily caused by P.acnes bacteria living in the skin, most acne treatments on the market fail to address the need to balance these bacteria levels, and normally aim to treat conditions like existing breakouts, and oily skin," says Probiotic Action spokesman Fernando Perez. Perez continued, " Finding an acne treatment that is specifically designed for your skin type is nearly impossible, and taking treatments that dry skin, or claim to remove breakout symptoms will not fight what causes acne. In order to find the right acne treatment for your skin type, one should consult with a nutritionist, physician, and dermatologist to pinpoint the direct cause of their acne, the amount of bacteria levels living on the skin, and to make sure their diet is not worsening their situation".
For more information on what causes acne, and natural acne remedy options, visit probioticaction.com.
Probiotic Action is an advanced acne treatment that uses Probiotics for acne containing the "good bacteria" that is naturally found on healthy human skin. By using probiotics, Probiotic Action is an effective treatment that restores the normal bacteria content on skin, while battling what causes acne. Probiotic Action will successfully clear skin when used as an adult acne treatment while protecting skin against bad bacteria, free radicals, and pollutants*.
*These statements have not been evaluated by the Food and Drug Administration. Probiotic Action is not intended to diagnose, treat, cure or prevent any disease.