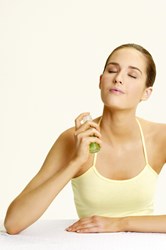 Miami, FL (PRWEB) August 08, 2013
As a leader in natural acne remedy treatments, Probiotic Action has been committed to the research and development of probiotic acne treatments for use with all skin types. Over the past year, Probiotic Action has been testing the same biology that powers their topical probiotic acne treatment in a gel cleanser suitable for use with all acne conditions, skin types, and age levels. Fernando Perez, a spokesman for Probiotic Action, explains the science behind their new probiotic cleanser and gives insight on what results users can expect.
The original Probiotic Action topical probiotic acne treatment has grown in popularity in recent months, with thousands of online followers on Facebook and hundreds of online reviews from users experiencing the positive effects of using probiotics for acne. Currently, Probiotic Action urges users to stop the use of other acne treatments while using Probiotic Action, (as they may reverse the probiotic properties of the treatment) leading many consumers demanding for the production of a cleanser to accompany their acne treatment. For those who have been patiently waiting, Probiotic Action is proud to offer the next step towards a total skin care line with their probiotic cleanser.
"We [Probiotic Action] are committed to the further development of natural acne remedies and are excited to launch our gentle probiotic cleanser. Since the introduction of probiotics for acne, users have been looking for a total solution to fight what causes acne rather than the symptoms like most other treatments," stated Probiotic Action spokesman, Fernando Perez. "I am proud to share the bacteria science we have harnessed with the world and hope that they will continue to use probiotic action when looking for a safe, chemical free, natural acne remedy," added Perez.
Perez suggests that users of the cleanser should experience the same enhanced results found from topical probiotic within 10-15 days of continued use. The addition of the cleanser to one's skin care regimen is meant to help clear pores without the use of chemicals by battling the harmful levels of bad bacteria that lock in dirt and oil to create outbreaks.
For more information on using probiotics for acne and the science behind probiotic action, visit ProbioticAction.com and like them on Facebook for reviews and product updates.
Probiotic Action is an advanced acne treatment that uses Probiotics for acne containing the "good bacteria" that is naturally found on healthy human skin. By using probiotics, Probiotic Action is an effective treatment that restores the normal bacteria content on skin while battling what causes acne. Probiotic Action will successfully clear skin when used as an adult acne treatment while protecting skin against bad bacteria, free radicals, and pollutants*.
*These statements have not been evaluated by the Food and Drug Administration. Probiotic Action is not intended to diagnose, treat, cure or prevent any disease.