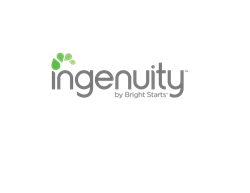 Saying organized and using products that make life easier will leave more time for summer fun.
(PRWEB) August 07, 2013
Summer is here and it is a great time of the year for outings with the children. Organization is key to successful weekend getaways, overnight trips, or even a day at the park. The team at Ingenuity™ can help. The Ingenuity Washable Playard™ is a good place for small children to stay safe while parents are planning for summer.
Lists are one great way for parents to get organized for summer fun. Parents should make a list of the places they take their children and often need a packed bag. Then they should add all the things they would pack for each trip to the list.
Common destinations include the beach, camp, sports lessons, overnight stays and day trips. Things to pack may include sunscreen, sunglasses, towels, and the Ingenuity Washable Playard.
Once parents make the lists, they should clip them in a visible place near the trip bags. Sealing each list in plastic or laminate will help them last the summer and beyond. When it's time to pack, it's time to reference the corresponding trip list and pack from the list.
A number of items for small children can be organized in the Washable Playard's removable organizer tray. Parents will also gain the advantage of an elevated changing table that easily pivots out of the way and the Soothing Sounds Center with five melodies and three nature sounds.
Parents should not forget to list food items either. Snacks are a crucial part of any summer outing with kids. These snacks can be prepared at the beginning of the week for day or beach trips. Ziploc bags or containers work well for creating grab and go munchies.
"Staying organized and using products that make life easier will leave more time for summer fun," said Miles Bohannan, VP of Marketing Communications for Kids II.
The Ingenuity Washable Playard was designed to make life easier for busy parents. Fabric surfaces of the Ingenuity Washable Playard are as easy to wash. The playard can be taken apart without any difficulty, so all fabric surfaces can be tossed in the washing machine. The Playard also folds and unfolds quickly and has convenient wheels
Ingenuity is part of the Kids II® brand family. The company designs, markets and distributes more than 400 unique baby and infant products, including products for some of the industry's most well-known brands.
About Ingenuity™
Ingenuity designs and develops the industry's most intuitively-designed gear for babies, with a focus on smart, easy-to-use products that help parents adapt seamlessly to life with a baby. Every design is based on modern styling and technologically savvy solutions that were designed with parenthood in mind. Ingenuity is part of the Kids II family of brands. Visit http://www.ingenuitybaby.com.
About Kids II®, Inc.
Kids II has been inventing and reinventing baby and infant toys and gear for more than 40 years and has quickly become one of the world's fastest growing baby product companies. Headquartered in Atlanta, Kids II spans globally with operations in six continents serving customers in more than 70 countries. Driven by innovation, design and a comprehensive brand portfolio, Kids II is the next generation leader of baby and infant products.
Kids II designs, markets and distributes more than 400 unique baby and infant products, selling more than 22.8 million items per year. On average, it launches 125 new products a year. Under its flagship brands, Kids II has produced more than 100 award-winning products.
The brand portfolio strength runs deep under the Kids II umbrella, which includes its signature brands Bright Starts™, Ingenuity™ and Comfort & Harmony™, as well as licenses to design and manufacture products for Disney Baby™, Baby Einstein™, Oball™ and Taggies™.
Kids II's international affiliate operations are located in Australia, Canada, Europe, China, Hong Kong, Japan, Mexico and South Africa. Visit http://www.kidsii.com.