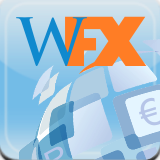 The Winning FX Trade e-book is a comprehensive guide to online trading and is a vital resource in growing your business.
(PRWEB) August 07, 2013
In an effort to promote his new book Steve Crimson, owner of Winning FX Trade, has launched a website aimed to create a community to help Forex traders succeed. This is a new venture for him and his team of experts, and he has high hopes that the site will become a valuable resource to traders across the world.
The company was founded by a group of nineteen Forex traders with years of market experience. Their goal is to educate already established professionals and create a platform wherein people can have an open dialogue about the ins and the outs of their business. Traders can log in completely anonymously and receive helpful information, communicate with like-minded professionals and get the benefit of access to a vast number of experts in the field.
The Winning FX Trade e-book is a comprehensive guide to online trading and is a vital resource in growing your business. Steve himself, a twenty-year veteran of the trade, wrote the book. He felt that having a well-crafted walkthrough to the world of Forex would complement his new member-based website and give his clients a winning combination of support and expert guidance.
This is not only a how-to book for novice traders but also a practical tool for people already active in the world of foreign exchange. The book boasts a myriad of helpful information and is specially designed for those looking to learn more and do more as a Forex trader.
The website invites users to become part of the 1%, a tagline that suggests a certain exclusivity along with the experience and knowledge to make business more lucrative. And this is not far from the truth. A one-time premium is paid for a twelve-month membership, which includes a downloadable copy of the e-book and full community access so they can get the latest news from other Winning FX members and other traders. Members also get daily trading tips, weekly newsletters and forecasts, and the company's combined seventy years of market experience to help clients succeed. It's a one-stop-shop for all the information that a skilled Forex trader would be looking for.
The members of the FX team are anticipating a great response to their groundbreaking community platform and plan to create a vast networking opportunity for many established traders. The Winning FX Trade e-book will be available for purchase exclusively on the company website.