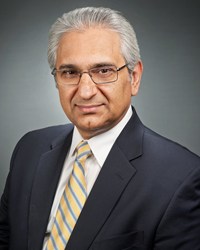 "I believe the strategic combination of Inova Payroll and Total Payroll positions us as a national brand in the payroll industry," - Farsheed Ferdowsi, President and Chief Executive Officer of Inova Payroll.
Nashville, TN (PRWEB) August 07, 2013
Inova Payroll Inc. and Total Payroll Services, Inc. today announced that a final agreement has been executed to combine the two entities. The transaction was closed on August 1, 2013 and all clients and business partners have been properly notified. The terms of the transaction were not disclosed.
As a result of the combination, Inova Payroll is one of the major national payroll service providers in the United States, processing payrolls and providing tax filing and other related services for nearly 1,500 corporations encompassing more than 60,000 client employees across the country. The company's 65-person team of payroll professionals will staff a network of five (5) field offices in Nashville, Chattanooga, Knoxville, Tennessee; Lancaster, Pennsylvania, and Atlanta, Georgia. "I believe the strategic combination of Inova Payroll and Total Payroll positions us as a national brand in the payroll industry," said Farsheed Ferdowsi, President and Chief Executive Officer of Inova Payroll. "We will be well equipped to provide our clients and Business Alliance Partners with a broader suite of products and services, which will enable us to accelerate our growth while maintaining our standards in high-touch customer service."
Commenting on the business combination, Kathy Bisonic, Total Payroll's President said, "This is an exciting new phase in the growth and development of our company. Inova Payroll is a highly respected and well-known brand in the payroll service industry. Working with an industry veteran like Farsheed and his experienced management team to grow our enterprise is an opportunity to which I look forward."
Ralph Bisonic, Chief Information Officer of Total Payroll, added, "Combining Total Payroll's reputation as a solid and reliable payroll service provider with the knowledge and experience of Inova Payroll's executive team positions us favorably as we move into new markets."
Total Payroll will retain its operation center in Lancaster, Pennsylvania. "There shall be no changes in the personnel, technology platforms, or service offerings," said Farsheed Ferdowsi. "Preserving a formula that has succeeded with an impressive track record of growth and customer satisfaction is simply, smart! And that's my post-transaction strategy."
Financing for the transaction was provided by a syndicate of investors that included Nashville Capital Network, and other individual investors including Kathy and Ralph Bisonic—former owners of Total Payroll. "This is a significant development that will advance Inova Payroll's growth strategy," said Chase Perry, Director of Nashville Capital Network. "We are very excited about the future of this important business combination."
About Inova Payroll: Inova Payroll offers a complete line of smart payroll services and HR solutions for companies of all sizes. Combining innovative, state-of-the-art technology with our earnest commitment to high-touch customer care, Inova Payroll sets a new standard in customer satisfaction. Our impressive suite of services encompass one-database payroll and HR solutions, nationwide tax filing, integrated time management systems and a growing suite of InovaPlus™ ancillary products. For more information, call 615-921-0600 or visit http://www.inovapayroll.com