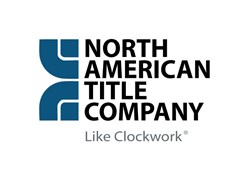 "North American Title Co. is looking forward to providing exceptional escrow and title services to our local community."
Napa, Calif. (PRWEB) August 06, 2013
North American Title Co. has opened a new escrow office in Napa, Calif., on First Street near the St. Helena Highway. Chandra Brouillette serves as the office's branch manager and business development manager.
"Our new, convenient location will allow North American Title to serve the entire Napa Valley real estate community," said Brouillette. "With Napa's home values rising and riverfront redevelopment driving commercial growth, we are looking forward to providing exceptional escrow and title services to our local community."
Brouillette has more than 20 years of experience in the title and escrow industry in the Napa area, having worked as an escrow officer and in business development. She is joined in the office by escrow officers Vanessa Peerman and Silvia Salcito.
Peerman has more than 12 years of escrow experience and is well versed in all types of resale and mortgage transactions. Salcito's bilingual skills are an added benefit to her working with home buyers and sellers.
The new Napa Escrow Office for North American Title Co. is located at 2360 First Street, Napa, CA 94559, telephone number (707) 252-8485.
About North American Title (NAT)
With well over 1,000 associates and a vast network of branches from coast to coast, North American Title is among the largest real estate settlement service providers in the United States. Consisting of both agent and underwriter operations, NAT has the resources and stability of a New York Stock Exchange company with over $10.3 billion in assets (fiscal quarter ending Nov. 30, 2012). North American Title's agency network operates nationally under the name North American Title Co. (NATC), and is located in 16 of the fastest-growing states: Arizona, California, Colorado, Delaware, Florida, Illinois, Maryland, Minnesota, Nevada, New Jersey, New York, Pennsylvania, Texas, Utah, Virginia and Washington, D.C. Through our relationship with our expanding affiliate network, NATC provides real estate settlement services in all 50 states. With annual gross revenues in fiscal 2012 of approximately $200 million, NAT is among the largest independent title agencies in the United States. NAT is headquartered in Miami, Fla. To learn more, visit http://www.nat.com