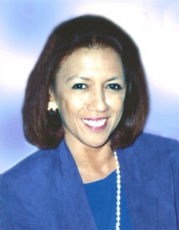 Portland, OR (PRWEB) August 06, 2013
Kulani Mahikoa was promoted to executive vice president, marketing, sales and services, at Kirkman Group, Inc. last week. She still acts as the company's marketing director, as well.
Kulani Mahikoa has had successful careers both as a journalist and as an entrepreneur. After graduating from Lewis and Clark College, she worked for the Oregonian, KATU-TV and Community Press Newspapers in Portland, Oregon.
Ms. Mahikoa also lived in Honolulu, Hawaii where she started Hawaiiana Products, which manufactured fragrances and bath products. That company was sold to General Atlantic Corporation, a major stockholder of Duty Free International.
She also founded Honolulu Premium Products, which became Maui Gold, Inc., the country's largest manufacturer of gemstone rings and also sold a range of products from country-themed promotions to stuffed animals and luggage. Honolulu Premium Products won the distinction of being named one of the top companies in Hawaii by Hawaii Business magazine after only seven years in business and was also named by Inc. magazine to its list of 500 fastest growing companies in the nation for four consecutive years. She served as President of Maui Gold, Inc., until she and her partner-husband David Humphrey sold the company to the international conglomerate, Jardine Matheson of Hong Kong.
Ms. Mahikoa also founded American Business Systems, Inc., a sales training organization and Winchester, Inc., a jewelry company, in Reno, Nev.
This promotion was one of several announced by David Humphrey, president and CEO of Kirkman Group, Inc., that took affect last week.
The promotions include: Kulani Mahikoa to Executive Vice President, Marketing, Sales and Services; Jim Hall to Senior Vice President in addition to his position as Chief Financial Officer; Larry Newman to Vice President in addition to his position as Chief Operating Officer, Technical and Regulatory Affairs; and Rhonda Mulford to Vice President, International Sales and Special Programs.
"These changes have been made to meet the needs of Kirkman's current operations," Humphrey said. "All individuals promoted have been with us for many years and exemplify what's best of Kirkman® -- dedication to our customers."
About Kirkman®
Kirkman® is the leading manufacturer of nutritional supplements for individuals with special sensitivities and dietary requirements. Founded in 1949, Kirkman® is also the oldest nutritional supplement company serving the special needs community. This experience has allowed Kirkman® to pioneer effective products in many areas of nutritional supplementation for individuals with special health needs. To learn more about Kirkman®, visit the company website at http://www.kirkmangroup.com.
Contact
Nora Tarte
Copywriter
Kirkman Group, Inc.
Telephone: 775-525-2738
Email: ntartekirkman(at)gmail(dot)com