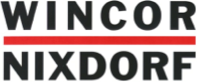 Las Vegas, NV (PRWEB) August 06, 2013
Wincor Nixdorf today announced an expansion to its Partner Program to include resellers in North America. Wincor Nixdorf is showcasing its retail solutions and discussing the benefits of its partner program at the RSPA Retail Now event, taking place this week at Mandalay Bay in Las Vegas.
Wincor Nixdorf's partner program provides partners with access to the broadest and most innovative portfolio of retail solutions available worldwide. The porfolio includes a range of solutions including POS, Kiosk, SCO, Cash Management and other software-based back office solutions. These solutions are on display this week in booth #825 on the expo floor.
Authorized partners benefit from reduced competition through Wincor's deal registration process, which eliminates channel conflict. They also receive special incentives, including accelerated rebates, demo equipment, training & sales support, and marketing funds for advertising, shows & exhibitions and a variety of other lead generation activities.
"Today's retail solutions are becoming more complex, and when retailers make purchasing decisions, they must not only take into account their IT environments today, but they must also factor in their vision for the future," said Patrick Leonard, Vice President, Retail, North America. "In the past, channel partners supporting smaller retail customers have been limited to lower-end POS solutions where price supersedes capabilities – our partner program aims to change the game by providing partners with state-of-the-art solutions that fit their unique requirements for all of their customers."
More information on the Wincor Nixdorf partner program is available online. To make arrangements to meet Wincor in Booth #825 at the Retail NOW event at Mandalay Bay, please contact Sarah Porter at sarah.porter(at)wincor-nixdorf(dot)com or Jon Guyton at jon.guyton(at)wincor-nixdorf(dot)com.
About Wincor Nixdorf:
Wincor Nixdorf is one of the world's leading providers of IT solutions and services to retailers and retail banking. The company's extensive portfolio is centered around optimizing business processes at banks and retail companies. It is aimed mainly at cutting costs and complexity and improving service to the end customer. Wincor Nixdorf leverages know-how from its core business with banks and retailers to diversify into related sectors. These include postal companies and service station chain operators. Wincor Nixdorf has a presence in over 130 countries, with its own subsidiary companies in 43 of these. Approximately 9,000 employees work at the Group. The company is the leader in Europe and the number 2 in the world for programmable electronic POS systems (EPOSs) and the number 2 in Europe and worldwide for automated teller machines. Production facilities are in Germany, China and Brazil. For more information, visit http://www.wincor-nixdorf.com.
Contacts:
Jessica Head
Crosswind Communications (for Wincor Nixdorf)
855.277.7963
Jhead(at)crosswindpr(dot)com