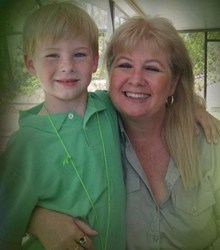 "I never knew anything about my family history and it bothered the heck out of me," said Sharp. "I knew that now was my time to search."
Cape Coral, FL (PRWEB) August 13, 2013
Jonna Dean, of Punta Gorda, Fla., started searching for her biological family when her son got sick. His doctor strongly encouraged her to get more information about her biological family's medical history. It was a long journey filled with political roadblocks, financial setbacks, and Mother Nature's fury.
Robert Sharp of Staten Island, New York and his twin sister Maureen started searching when they became adults but, like many adoptees, experienced periods of burnout during their search. "When my son was born a light went off in me," said Sharp. "That was about 25 years ago and I had to take breaks because I got frustrated with the lack of progress."
Against all odds, and with the luck of the Irish, Dean and the Sharps discovered they were siblings and are seeking an additional four siblings placed for adoption. We need your help!
You can share their incredible story by visiting the News Articles web page at SearchQuestAmerica.com.
Search Quest America is a licensed investigative agency based in Cape Coral, Fla. which specializes in one of the fasted growing forms of skip tracing – family search. Since the company was founded in 2008, over two thousand families have been reunited!