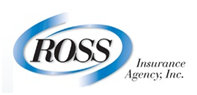 Parents of college bound students may be able to save money on auto insurance.
Holyoke, Massachusetts (PRWEB) August 07, 2013
The time has come for many students to head to a college campus for the first time. Massachusetts insurance agency, Ross Insurance Agency, is aware of the "big move" for many college bound teens and would like to share a word of advice with all. This time of year may be bittersweet to some, but exciting and new days lie ahead—especially in the savings department.
As Massachusetts' trusted insurance agency, Ross Insurance Agency feels obligated to let its community in on a little secret: Parents of college bound students may be able to save money on auto insurance.
Here's how it works: In many cases, college campuses across the nation do not allow students (especially first-year students) to have a car on campus. For students going to college at a campus that's more than 100 miles away from their parents' residence, many carriers will allow parents to remove the student from their policy when students are away at school and add them back to the policy when students return. That can result in a huge savings!
It is important for parents or college bound students to notify the agency of this change in order to have his or her premium adjusted.
It is also important to note: Students living in dorms for the first time should be aware that while they're living in a dorm their personal items and possessions are typically covered under their parent's home insurance policy. Students who decide to move out of a dorm and into an apartment should consider purchasing renters insurance to keep their belongings covered.
With that said, every person and every situation is different. It's important to contact an agent to learn more about auto insurance discounts. Do not hesitate to contact Ross Insurance Agency at 888-707-9530. Its agents are more than happy to discuss possible savings—and wish all Massachusetts college bound students a happy and healthy first semester!
About Ross Insurance Agency; Inc.:
Proudly located in Holyoke Massachusetts, Ross Insurance Agency is dedicated to serving the insurance needs of local individuals, families and businesses. Since 1925, Ross has been committed to fostering a positive reputation for their agency; striving to emerge as a leading coverage provider, above all other Massachusetts insurance companies. Ross specializes in providing superior Auto, Home, Business, Group and Massachusetts life insurance to residents across the state; in addition to various specialty insurance solutions.