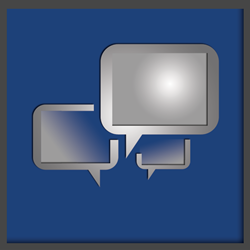 With our partnership with LinguaSys, RantNetwork is realizing its strategy of delivering the world's most advanced mobile based language translation solutions for both individuals and corporations
Bloomsburg, PA (PRWEB) August 07, 2013
RantNetwork, developers of translation applications for SmartPhones and LinguaSys, the international provider of human language technologies producing highly customized multilingual text analytics and natural language processing software, today announced the signing of an exclusive distribution agreement for a customized version of RantNetwork's OPI Translate Mobile phone translation and interpretation application.
RantNetwork has integrated Over-the-Phone-Interpretation (OPI) services with translation services to create OPI Translate, a mobile phone application providing free text, voice and photo translation, and one button access to low cost human interpretation services for over 150 languages and dialects 24/7/365. All of RantNetwork's interpreters are bilingual/bicultural professionals trained to perform several complex tasks including listening to the speaker, analyzing a fleeting and yet real message in its entirety, interpreting the message into another language while preserving the characteristics of form and substance inherent in another culture. RantNetwork's interpreters are proficient in medical, legal, business, and government terminology as well as many other industries.
LinguaSys uniquely analyzes content in its native language, providing human language technologies to some of the world's largest mutual fund companies, commercial banks, hoteliers and government contractors. Its software contextually interprets the meaning and intent of written language in any of LinguaSys' currently supported languages, the result of its proprietary, patent-pending engine, Carabao Linguistic Virtual Machine™. Once LinguaSys discerns the meaning of content, it provides natural language understanding, text analysis or translates the meaning into other languages.
The custom version of OPI Translate to be exclusively distributed by LinguaSys provides integrated enterprise translation services including automatic domain detection resulting in improved fidelity, sentiment at the sentence level, collections of synonym-based word families and the addition and deployment of new languages and lexicons faster and more easily than competitors. LinguaSys human language technologies create new value for large enterprises and governments seeking meaningful data in multiple languages in social networks and big data stores.
"This agreement represents LinguaSys' ongoing effort to maintain leadership in the delivery of advanced translation services to our corporate clients," said Brian Garr, CEO of LinguaSys. "Our customers will be able to leverage their investment in our language engines by adding mobile access to their customized translation solutions."
"With our partnership with LinguaSys, RantNetwork is realizing its strategy of delivering the world's most advanced mobile based language translation solutions for both individuals and corporations," said Ken Volet, CEO of RantNetwork. "Combining LinguaSys' domain specific language solutions, live interpreters and seamless voice-to-voice communications, we remain unmatched in the mobile application marketplace."
About RantNetwork
RantNetwork, Inc. has become the Leader in Image and Text Translation Services for the Global Communications Market. RantNetwork's early vision of a mobile application which combines the text scanner function with machine translation technology was an industry first. The labors of that vision have given birth to OPI Translate, a "best of breed" solution based on the fusion of mobile, internet, machine language translation technologies and live interpretation. OPI Translate incorporates the latest voice recognition/synthesizers, and photo recognition technology integrated with a 5000 strong interpreter network for instant access to human translators in over 150 languages 24/7/365. http://www.rantnetwork.com
About LinguaSys
LinguaSys solves human language challenges in Big Data and social media for blue-chip clients around the world. Its natural language processing software provides real-time multilingual text analysis and fast, cost-effective natural language interfaces (NLUI). The solutions are powered by LinguaSys' Carabao Linguistic Virtual Machine™, a proprietary interlingual technology, to deliver faster and more accurate results. Designed to be easily customized by clients, the solutions can be used via SaaS or behind the firewall. Headquartered in Boca Raton, FL, LinguaSys is an IBM Business Partner. http://www.linguasys.com