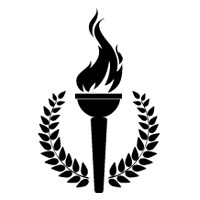 Harry is one of the first affiliate managers to personally admit that their interest in the industry has been one of the fundamental reasons for getting involved in the project ~ James Martell
Vancouver, British Columbia (PRWEB) August 06, 2013
More and more companies are believing that targeting the right brands for their marketing programmes is important to their success where according to a MailOnline survey, 2/3 of marketing executives are now putting greater emphasis on picking the right brands for their campaigns.
James Martell, VP of Business Development for The School of Online Marketing and host of weekly podcast Affiliate Buzz, got the chance to interview AMWSO affiliate project manager Harry Kumar about running the firm's affiliate project with Chaparral Motorsports. Chaparral Motorsports are an established name within the motorsport industry selling automotive and motorcycle parts to clients across America for the past 30 years.
"It just got inside my head and it's my personal interest and I wanted to do something that I personally liked," stated Harry Kumar.
Running an affiliate marketing campaign is something that can be difficult to get right and requires astute planning and industry knowledge to know when to push what products at the right time of the year. When a product hits the target market, it will eventually become a top seller which will bring better conversion rates and increase the commission on sales generated on that particular product.
In this week's podcast, Harry reveals what strategies and methods he has used to make Chaparral's affiliate program a successful venture and what it has also meant for affiliates. They will also look into the successful and unsuccessful tactics used within the industry and what effects it may have on the eventual result of their affiliate marketing campaign.
"Harry is one of the first affiliate managers to personally admit that their interest in the industry has been one of the fundamental reasons for getting involved in the project," explains Affiliate Buzz host James Martell. "Having worked in the industry for 9 years, his knowledge and expertise really gives affiliates some important advice on how to approach their own marketing campaigns."
Listen to the podcast here:
http://www2.webmasterradio.fm/affiliate-buzz/2013/08/01/successful-affiliate-marketing-with-amwso-and-chaparral-motorsports
About AMWSO
AMWSO is an internet marketing firm based in Bangkok, Thailand and specialises in affiliate marketing campaign for firms around the world such as Chapparal Motorsports, Redcappi and Paychex. Their services also helps manage and look after web marketing strategies for companies and professional tradesmen. To find out more about AMWSO services, visit http://www.amwso.com .
About The School of Internet Marketing
The School of Internet Marketing allows business owners to take control of their web presence in order to develop new leads and customers. The School works to empower business owners with the understanding that a little education can go a long way. It offers a variety of 100% web-based courses for small business owners wanting to learn how to market their business online for just $47 per month. Visit http://www.theschoolofinternetmarketing.com for more information.
Contacts:
James Martell, VP Business Development
Clearbrook Web Services, Inc./ The School of Internet Marketing
Phone: (604) 535-6352
Email: james(at)theschoolofinternetmarketing(dot)com