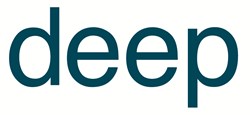 As an innovator in food communications, we understand that responsive design brings results.
Springfield, MO (PRWEB) August 08, 2013
The food marketing agency deep today announced the launch of a new microsite it created for MINOR'S®, which creates products by chefs for chefs. The Nestlé Professional® brand offers bases, sauces, gravies and many more flavorful products for restaurants and other foodservice customers. The Flavor Means Business site features responsive design that makes navigation simple and enjoyable for users. Deep set out to provide its long-time client a site that is both pleasing to the eye and easy to use, setting MINOR'S apart from its competitors. The marketing agency's focus on intelligent and responsive web design is readily evident when visiting deep's latest online offering.
Deep developed the microsite to support the Flavor Means Business campaign it launched to showcase MINOR'S numerous flavor bases. "We're excited about the new site for MINOR'S," said deep Senior Interactive Art Director Daniel Green. He added, "As an innovator in food communications, we know responsive design brings results. It's important for a site to be attractive while catering to users' needs—on whatever device they want to use. Chefs and other key decision makers want to easily review product options, discover new menu concepts and place orders whether they're at their desks or on the go. We're happy to provide that convenience for the MINOR'S audience."
The agency has a history of success with their inspired print ad designs, and MINOR'S has already seen measurable results from the Flavor Means Business campaign deep created. Deep Partner, Creative Director Dan Stewart addressed the need to support a strong campaign through multiple mediums when selling food to restaurants: "Paired with the Flavor Means Business print campaign, a site as engaging as this one can become a point of focus for MINOR'S as it communicates with chefs in restaurants and other foodservice industries. This will let us reach potential customers through both new and traditional means."
Stewart added that deep is anticipating the impressive results from the Flavor Means Business campaign to continue and improve now that they can use the microsite for integrated digital marketing and drive more people to discover the many flavor bases MINOR'S offers.
Interested parties can access the Flavor Means Business website at http://www.flavormeansbusiness.com.
deep
Founded in 2005, the food communications and marketing agency deep is well known for crafting breakthrough branding campaigns. Completely employee-owned and based in Springfield, Mo, deep represents more than 70 food and beverage brands. Part of the Marlin Network, deep and its affiliates are the number one purchaser of foodservice media. The Marlin Network consists of deep, FoodIQ, Alchemedia Project, STARAwards, Marlin and Marlin Network Consulting. The Marlin Network was included in Inc. Magazine's lists of America's Fastest Growing companies in both 2010 and 2011 and is a member of the Transworld Advertising Agency Network. For more information, visit deepgroup.com or follow them on Twitter, Facebook, Flickr and the b!eep blog.