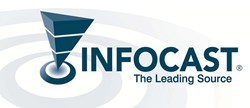 Success in Mining, Now More than Ever, Depends on Having Effective Water Management & Treatment Plans.
Woodland Hills, CA (PRWEB) August 07, 2013
Infocast, the leader in business intelligence and networking events, is set to host the return of their successful Water Management for Mining series in Denver, Colorado this October 21-23, 2013.
Infocast's third installment of the Water Management for Mining series will feature new case studies from top mining companies. Hear from St. Cloud Mining Company, Newmont Mining Corporation, SGS, ARCADIS, Cardno Entrix, CH2M HILL, Colorado Division of Reclamation and Mining Safety, Golder Associates Inc., HATCH, MWH Global, Inc., New Sky Energy, Parsons, Behle & Latimer, Polsinelli PC, Stewart Environmental Consultants, Tusaar Corp., Water Remediation Technology, LLC (WRT), among others.
Attend to get the cutting-edge tools you need in order to have a water management plan in place. Join mining companies, water technology companies, engineers, and water infrastructure specialists to dig into the issues and brainstorm strategies for effective water management for the industry.
For more information, to register, or join us as a sponsor, please visit the event website at infocastinc.com/mining-fall13 or contact Infocast at 818-888-4444.
About Infocast
For over 25 years, Infocast has produced the highest quality events, tailored to the needs of the industries we serve. We intensively research the marketplace, pulling from an extensive network of experts to give you the information and connections to succeed.