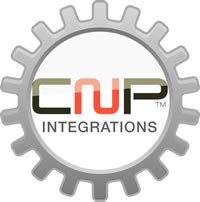 We are striving not to just build great web sites but to achieve greater success stories for our clients.
Boston, MA (PRWEB) August 07, 2013
CNP Integrations proudly announced their new portfolio section on http://www.cnpintegrations.com. This portfolio showcases some great new projects and includes links to several recent deliverables including http://www.dicknsonslumber.com and http://www.petnetworld.com as well as many other sites in their catalog of client success stories.
"Joomla CMS is a fantastic platform for building online business and communication portals, learning management systems and community driven websites. It allows end users with minimum technical skills to get involved in the process of building and maintaining their web based content. The sites we are showcasing in our new portfolio section are not just success stories for our team and our clients but for Joomla CMS as well. We are here to help our clients get the most out of Joomla and to see the best returns on their technology investments. Our involvement is often all inclusive but frequently we are in a support role as part of a greater team. The internet is an ever changing environment and we help our clients "Sail the Seas" by filling the gaps in expertise and technical talent resources for achieving targeted goals. When our team and a client's team are able to share knowledge and collaborate effectively, this is where we are able to see the best residual results for our clients. We are striving not to just build great web sites but to achieve greater success stories for our clients." Says Christopher Nielsen, CEO and General Manager of CNP Integrations.
The portfolio displays images and descriptive case study information. To view the portfolio section, you can visit http://www.cnpintegrations.com/joomla-development-portfolio/ or access links from the home page.
CNP Integrations has been regarded as one of the premier Joomla technical and development support firms in the industry. Armed with superior Joomla CMS experience, enthusiastic "Problem Solving" talent and a great reputation in the Joomla web design & development community, CNP Integrations plans to continue their involvement and leadership in the Joomla Development Community.
CNP Integrations has built a world class technical support and consulting practice around delivering enterprise level Joomla CMS support for small to midsized businesses (SMB's), Governments agencies and non-profit organizations using the Joomla CMS. The CNP Integrations team publishes regular news, perspective and educational information on their blog; http://www.cnpintegrations.com/blog/.
CNP Integrations has an engaged global team of technical and configuration experts and employs highly skilled programmers and project managers with the focus of providing the most responsive web application support services for the Joomla CMS and other compatible technologies. CNP Integrations is a business division of Creative Networks Protocol Inc., a Massachusetts based corporation. CNP Integrations offers premium technical support and hosting with a value building methodology and a proven process of project management success. CNP Integrations primarily provides services across the United States but has serviced customers globally in 7 countries on 3 continents.