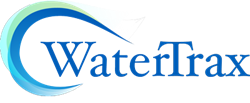 Gray Matter Systems has developed a trusted reputation in North America for providing the best software solutions for their clients...We are proud to partner with them and be part of their solutions offering.
(PRWEB) August 07, 2013
WaterTrax, a leading water and wastewater data management software provider, announced today that they have named Gray Matter Systems as an authorized reseller of its WaterTrax Data Management software in selected US states.
WaterTrax offers a suite of cloud-based data management software products to help water and wastewater utilities manage water quality data with a reliable and accurate centralized information management solution. Gray Matter Systems is a provider of industrial automation solutions and professional services with an over 20-year track record of delivering cutting edge data management, process control, and operations supervision products to a variety of industries.
"Gray Matter Systems has developed a trusted reputation in North America for providing the best software solutions for their clients," states James Griffiths, General Manager of WaterTrax. "They have a strong technical sales force that understands the data management, compliance, and reporting needs of our market. We are proud to partner with them and be part of their solutions offering. WaterTrax Data Management software streamlines data management operations and we look forward to this solution being available to Gray Matter Systems' clients and expanding our presence in the United States. Like WaterTrax, Gray Matter Systems strive to provide clients with the best solution to fit their needs, with a strong emphasis on customer service."
The partnership will make Gray Matter Systems the authorized reseller of WaterTrax in Florida, Louisiana, Michigan, Ohio, Oklahoma, and Texas.
"Gray Matter Systems is excited to bring to market a solution that will help utilities effectively manage and monitor data and maintain regulatory compliance," James Gillespie, CEO of Gray Matter Systems said. "For over 20 years, we've been helping utilities of all sizes to have better control of their operations. With WaterTrax's cloud-based reporting solution, we can give water and wastewater facilities the ability to manage data easily, generate reports quickly, and access information anytime through a web-based solution."
Gray Matter Systems is well established in the water and wastewater market in the United States, providing a full range of innovative solutions including SCADA, historian, EPA reporting, RTU's, video monitoring, panels and data collection.
WaterTrax helps utilities and agencies of all sizes to effectively manage data for their water and wastewater systems so that they can deliver water safely to their communities and back into the environment while staying in compliance with regulations and minimizing cost and risk. Both WaterTrax and Gray Matter Systems are dedicated to innovation and strive to enhance their product and service offerings to meet the challenges faced by regulatory and agency demands. Through Gray Matter System's established network and dedication to provide a strong return on investment to their customers, this partnership will allow them to offer WaterTrax's innovative software to a greater number of communities and agencies across the United States.
-30-
Media Contact
Sheena Graham
Marketing Coordinator
WaterTrax
e. communications(at)watertrax(dot)com
t. 1-866-812-2233
About WaterTrax®
WaterTrax is a cloud-based software company that offers intuitive, easy-to-use water and wastewater information management products to manage and monitor water quality, and asset and maintenance management data and activities. WaterTrax software suites are designed to give water and wastewater organizations access to all their information in one consolidated platform, helping simplify and improve daily operating activities, regulatory compliance verification processes, and reporting. Established in 2000, WaterTrax works with leading municipalities and agencies that manage more than 3500 water, wastewater and environmental protection systems across North America. Learn more at http://www.watertrax.com/.
About Gray Matter Systems
Gray Matter Systems is a leading provider of solutions for process automation, data management, and operations supervision. For over 20 years, Gray Matter Systems has been delivering data management, operations supervision, and process solutions so companies and municipalities can discover problems, make informed decisions and predict outcomes.