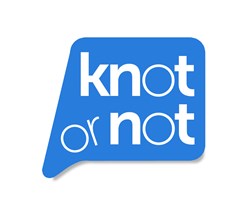 SoGoSurvey is so customizable but the changes are made with ease.
Herndon, VA (PRWEB) August 07, 2013
SoGoSurvey, a leading provider of online survey software, has been selected by entrepreneur Connie Connors to gather feedback on her latest business concept, The Divorce/by Data Project. Connors selected SoGoSurvey for its ease of use and sophistication.
After many years of running her own marketing firm, Connors founded HitTail, which helps customers increase organic search traffic by analyzing underperforming long-tail keywords. Connors' new venture, The Divorce/by Data Project, will be a website and product offering called "Knot or Not." Together, they will provide aggregated data, real-time advice, and a resource directory to help with divorce-related decisions.
To substantiate the concept of the new company, Connors is sending out surveys to her friends and colleagues. The survey results will be an important part of the value proposition of the new company. Surveys will also be a key component of the company website.
Connors first tried Joomla's extension application for surveys because that was the platform she was using to test website concepts. However, it proved to be too cumbersome to make changes and move questions around. She also needed to post surveys on the website, as well as email survey invitations.
"Several friends mentioned SurveyMonkey, but it required buying the highest priced package for the features I could get in SoGoSurvey's mid-priced Professional version. I also looked at SurveyGizmo and Google Forms. I read tons of reviews. Everything sounded too complicated and presumed I knew a lot about surveys," said Connors. "I decided on SoGoSurvey because of what the reviews said about ease of use and sophistication. Also, the pricing was right. And with the free version, I could do enough to know that it was right for me before I paid for the Professional version."
After switching to SoGoSurvey, Connors was able to create a professional looking survey in a matter of minutes. Because The Divorce/by Data Project is a startup company, Connors needed the ability to make changes to the survey fast. SoGoSurvey allowed her to easily branch and re-order questions. And its design options enabled her to change the copy and look and feel of the survey, invitation, and thank you message quickly. "SoGoSurvey is so customizable, but the changes are made with ease," said Connors.
The reporting features were also important at this stage of her company. "If people aren't opening the survey, it means I have to edit the invitation I'm sending. SoGoSurvey shows me the real-time status of emails and survey responses," said Connors. It was also important to make her surveys anonymous, which SoGoSurvey provides.
"For me, the bottom line is that I can make changes in almost real time, as if I were actually coding my own survey tool," summarized Connors.
To learn more about SoGoSurvey's easy-to-use, power-packed features, visit http://www.sogosurvey.com.
About Connie Connors –
Connie Connors is a serial entrepreneur and a leader in strategic communications. For more than 25 years, she has worked with both startup and Fortune 500 consumer technology companies in public relations and marketing. Connie built her firm, Connors Communications, from 1984 through 2008, at which time the firm transitioned to her Internet company, HitTail, which she sold in 2010. Her latest company is The Divorce/by Data Project and its first offering, Knot or Not, is coming soon.
About SoGoSurvey –
SoGoSurvey is the challenger, plugging the galactic gap between low-end, out-of-date survey software and the overpriced products at the high end. Fueled with the power of an enterprise solution, SoGoSurvey is affordable, easy-to-use and flexible. It goes beyond data collection with action-driven analytics that optimize work-flow, reports, event-alerts, and decision-making. SoGoSurvey is all about giving survey makers and takers a rock-solid, professional experience. When users discover what SoGoSurvey offers, they do back-flips. SoGoSurvey's customers are individuals and small to mid-sized businesses, right up to Fortune 500 companies. SoGoSurvey's founders have been recognized experts and visionaries in the field of data-driven decision-making for over a decade. http://www.sogosurvey.com