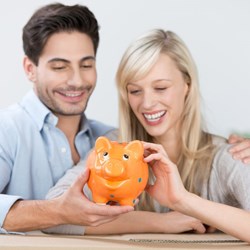 Orange, California (PRWEB) August 08, 2013
Broadview Mortgage is reporting a trend in pre-approval data for new homebuyers.
"We're seeing higher purchase qualifications with our conventional products using private mortgage insurance over FHA loans. This is very exciting for our borrowers." says Scott Schang, a branch manager.
In June of 2013 FHA mortgage insurance became permanent for the duration of the entire mortgage. Which means 30 years of paying mortgage insurance.
FHA mortgage insurance does not go towards principal and cannot be removed.
Private mortgage insurance rates tend to fluctuate however they usually are significantly lower than FHA mortgage insurance rates. The availability of private mortgage insurance in the recent months has made conventional loans an admired alternative to FHA loans.
"In this economy and this competitive market, consumers want the most value for their dollar. About 80% of the time, a loan with private mortgage insurance is going to be a better deal than an FHA loan. FHA has simply priced themselves out of the market." says Schang.