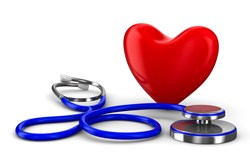 Orange County, CA (PRWEB) August 12, 2013
"SureFire CPR loves being able to open new locations for our clients to have more convenience in scheduling their CPR training. SureFire CPR works to provide solutions for these types of training, it gives them great pleasure to be able to offer more opportunities, in more locations so that they can help more people to get the vital training that they need," said a SureFire CPR representative.
SureFire CPR is committed to providing people with the very best in CPR training. After all, this vital training has saved millions of lives all over the world. With their newest location, in Corona, California now open, they will be able to offer even more classes and more convenience for those in the Southern California area. The new facility for CPR certification Corona is located at 355 N. Sheridan Street #102, just minutes away from the intersection of the 15 and 91 freeways. As with all of the SureFire CPR locations, all of the equipment is state of the art, including full body manikins, touchscreen computers, and more. With the unveiling of this new facility, SureFire CPR looks forward to continuing their pursuit of offering the very best CPR and medical training in the Southern California area.
Why Learn CPR?
For those that do not know the skills of CPR, it can be a frightening and overwhelming experiencing if a family member or even a stranger is unresponsive. Having the skills to be able to respond to such a medical emergency is a must, even if one does not work in the medical field.
Since cardiac arrests are one of the prime killers, they can happen to any person, at any time. It doesn't matter the age or the health level of the person. When cardiac arrest strikes, it often strikes without warning and occurs at home, more often than not. With the classes offered by SureFire CPR, one can rest easy knowing that they will be prepared to help save a life, no matter what might have caused the cardiac arrest.
Enjoy the Benefits of This New Facility
As SureFire CPR opens its doors in Corona, California, they welcome you to sign up for one of their CPR classes. In addition, they offer a range of courses such as ACLS Corona. Last year, their team of professional firefighters, paramedics, nurses, and EMTs successfully trained over 6,000 people, giving them the skills, knowledge and the confidence that they need, to perform all of the steps in CPR successfully. They work with people of all ages, backgrounds and all walks of life. It doesn't matter if one is in the health industry or have no knowledge or experience; anybody can learn CPR through one of SureFire CPR's top instructors.
Now is the time to learn these vital skills and protect loved ones. Contact SureFire CPR today and register for one of their classes. Classes are available to meet almost any scheduling demands. One may never know when it might be your time to help to save a life!
Email online at: http://www.surefirecpr.com.
Contact by phone: 1-888-277-3143
About SureFire CPR
SureFire CPR is dedicated to providing the Southern California area with the best in CPR training. Serving Orange County, Los Angeles, San Diego, Corona, Riverside, San Bernardino and the greater Southern California area, they give training to thousands of people each year. With classes available in CPR, ACLS, PALS, PEARS, NRP, BLS, AED and First Aid, there is a class for every need. SureFire CPR is the training facility that you can count on for all your medical training needs.