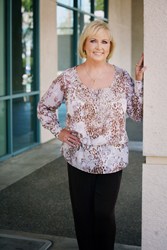 Yorba Linda, CA (PRWEB) August 08, 2013
Nancy Ferrari Media is proud to announce the one-year anniversary of airing The Nancy Ferrari Show on W4CY Radio on The Intertainment Network where she provides messages of empowerment within the show format. The Intertainment Network is also proud to announce its partnership with iHeartRadio and iHeartTalk.
Nancy Ferrari features expert guests who focus on making a difference, ranging from local communities to global levels. Dr. Allan Hunter, professor of literature at Curry College and author of 12 books will share life experiences and wisdom within his 12th book, "Gratitude and Beyond: Five Insights for a Fulfilled Life" on Monday, August 5, 2013, 9:00 a.m. PT and the show will replay on August 10, 9:00 a.m. PT/12:00 p.m. ET. Dr. Hunter uses near-death experiences as a springboard into an in-depth discussion of five key areas of awareness and will reveal how to properly extract the lessons of a near-death experience through reflection, and cultivate five key concepts: gratitude, humility, beauty, innocence, and sense of place in nature.
The Nancy Ferrari Show airs weekly every Monday, 9:00 a.m. PT/12:00 p.m. ET and Tuesday, 10:00 a.m. PT/1:00 p.m. ET on http://www.W4CY.com within The Intertainment Network.